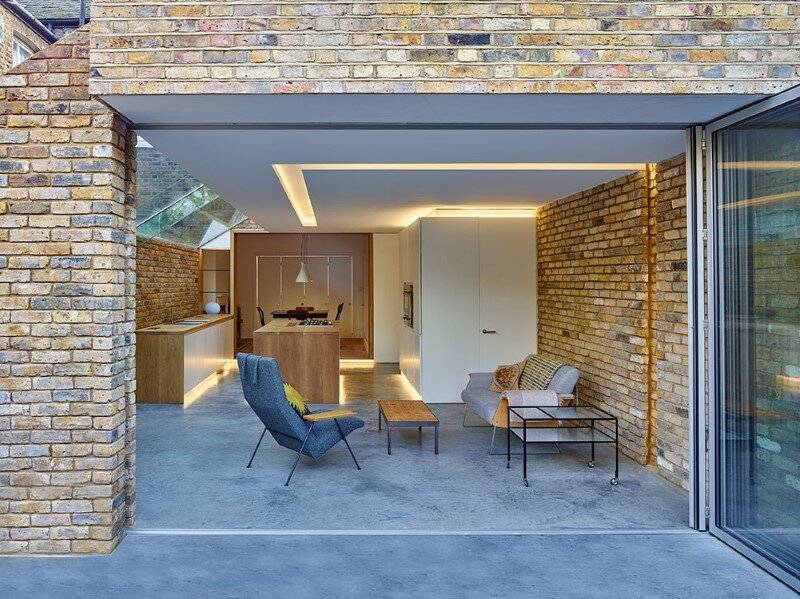 Modern Side Extension is an extension project of a Victorian houses completed by British architect Phil Coffey.
Description by Phil Coffey: No columns, no dodgy glazed infills, no ostentatious materials. The Modern Side Extension by Coffey Architects is an uncompromisingly modern solution (that sails through planning) to expand your terraced home.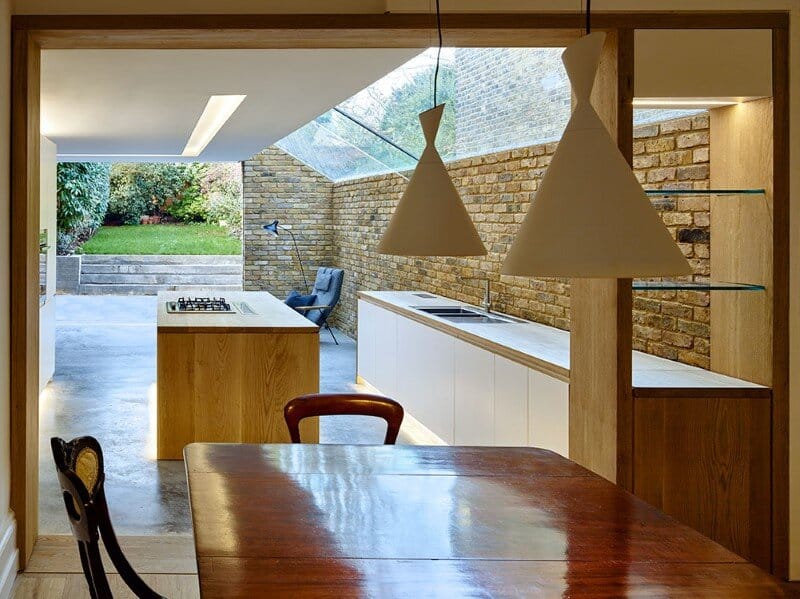 The project is constructed from conservation officer friendly brick, glass and aluminium bi-fold sliding doors. The modernity is borne of a seemingly effortless structural solution that allows the existing volume of the house to slip past a brick pier, a continuation of the party wall.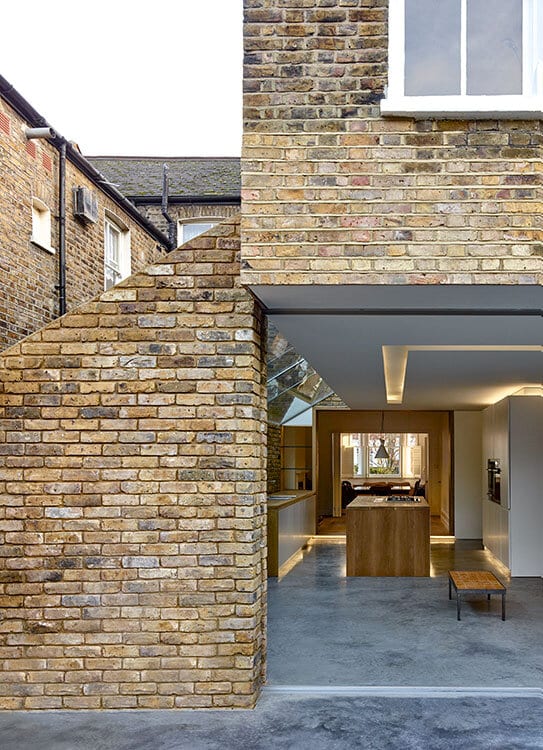 The composition is a subtle game of solid and void, breaking down the threshold between new and old, inside and outside. The resulting typological solution can be replicated on adjacent properties, the pitched roof maintaining good relations with the neighbours. The Modern Side Extension shows that one of the smallest and most 'feared' of residential projects can become transformative architecture. We love it for its urbanity, spatial control and elegance. Every terraced home should have one. Visit Coffey Architects