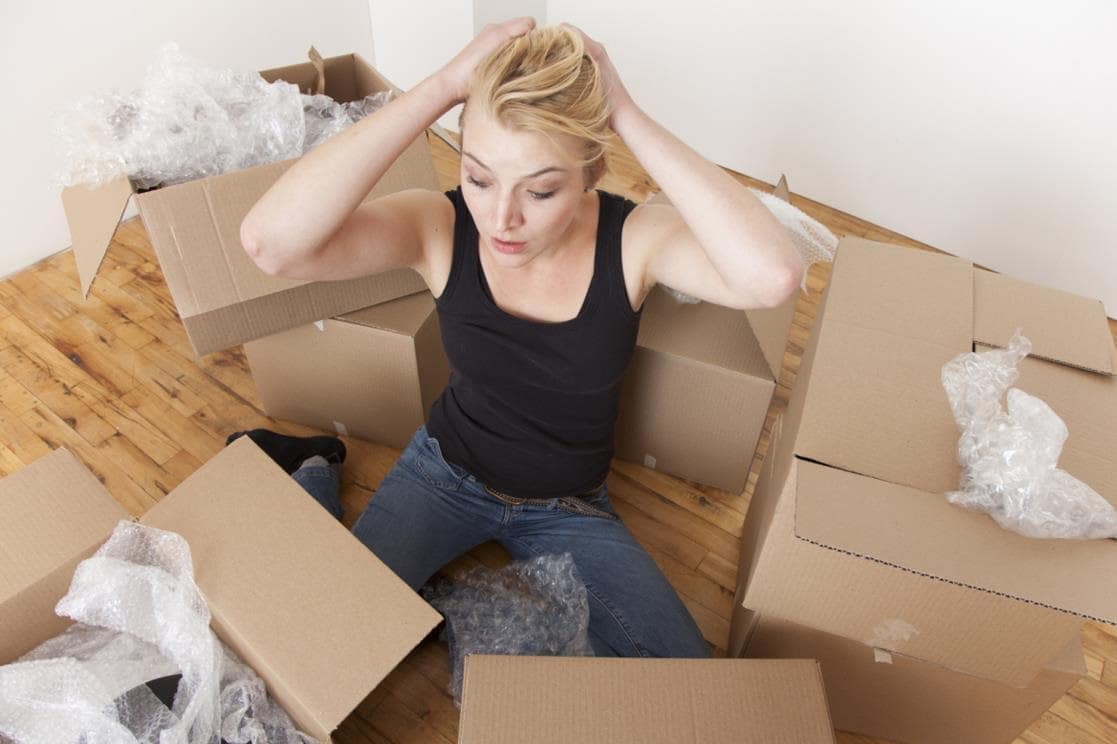 Renovate Your Home Stress-Free With Hourly Moving Help
Home renovation projects can be tedious, time-consuming, and overwhelming. But with hourly moving help, you can speed up the process significantly. Whether you're renovating a single room, an entire house, or just need to move furniture around before or after the job is completed, hourly moving help is a great way to make your home renovation project go quickly and smoothly.
Most people have experienced the benefit of full-service movers helping them relocate locally or long-distance. However, most don't know that getting that same level of service for a home renovation project is possible.
If you've got an upcoming or ongoing residential or commercial renovation project, consider the following benefits to hiring moving labor by the hour.
More Flexible Schedule
As Harrison Gough, moving coordination specialist at MovingAPT, notes, "Hiring moving help by the hour allows you to plan your renovation schedule more flexibly. You'll have an extra set of hands available whenever you need them, such as at the start of the project when everything needs to be moved and at the end when it's time to put things back in their place."
Unlike contractors that need to be booked in advance, hiring hourly movers means that you can schedule them to arrive on relatively short notice. This reduces the hassle of coordinating with multiple contractors and ensures that your timeline isn't any longer than necessary.
Reduced Risk of Bodily Harm
Most people will try to do a lot of the prep work in clearing out a space before contractors arrive to start their work. This can, however, be risky as it can entail carrying bulky and heavy furniture and appliances up or down stairs.
By having hourly moving help available to do the bulk of this hard work, you can avoid injuries like pulled muscles, strained backs, and broken bones that could slow down your renovation projects even further.
Experienced with Different Spaces
Movers providing hourly moving services are experienced in moving things around different spaces. This means they have the skill and knowledge to move furniture, appliances, and other items around your home or office without causing damage.
This is super beneficial during ongoing renovations when scaffolding, protective tarpaulin, and other equipment might be hard to navigate around. Your hourly moving help can quickly, safely, and efficiently move things out of the way as needed – saving you time, money, and a lot of effort.
Fewer People in the House
With hourly movers, you don't have to worry about yet more contractors coming in and out of your home throughout the day. This helps minimize potential distractions and messes that can slow down a project.
By having fewer people in the house, you also don't have to worry about anyone stealing or damaging items during the renovation process. Hourly movers will provide you with a team of trustworthy professionals that can be trusted to move and handle your belongings with care.
More Affordable Renovations
Asking a contractor to perform tasks outside of the scope of their job description can be expensive. However, by enlisting hourly moving help, you'll be able to supplement your renovation team with extra help at a much lower rate.
Hourly movers are also more efficient when it comes to packing and loading items for transport, meaning your project will take less time overall – saving you even more money in the long run.
What Can Hourly Movers Do?
If you are wondering what specific tasks hourly movers can help with during a renovation project, the answer is quite a lot. Most movers offer the same services to hourly clients as to their other full-service jobs. This includes, but is not limited to:
· furniture breakdown/assembly
· loading and unloading items from truck and storage units
· packing and unpacking boxes
· moving heavy appliances (such as fridges, washing machines, etc.)
· cleaning up the workspace
· disassembling shelving units, furniture, and other items
· transporting debris to a specified location
Additionally, some hourly movers may also be able to provide additional services such as logistical planning, specialty packing, and storage solutions. Be sure to ask the mover you hire if they offer any of these services.
How Much Do Hourly Movers Cost?
The rate for hourly movers varies depending on the company, the number of movers required and the type of service needed. Generally speaking, hourly rates range from $30 to over $200 per hour, depending on your project needs.
For example, hiring two movers to help move items in or out of your home for an hour or two while you renovate will cost considerably less than hiring a team of four movers to pack and move your entire home into storage while the renovations are being done.
Ultimately the best way to get an accurate estimate for the cost of your project is to contact a few different reputable movers in your area and ask for quotes. That way, you can compare prices and find one that fits within your budget.
When Should I Use Hourly Movers
Many people take advantage of moving helpers for hire when they are doing a complete renovation of their homes. This could be anything from tearing down walls and installing new ones to completing kitchen or bathroom remodels. When these larger projects come up, professional movers often prove to be the best solution for quickly, safely, and efficiently moving items away from the construction area.
However, you don't need to do an entire renovation job to benefit from hourly movers. They can also be helpful when it comes to smaller tasks, such as rearranging furniture or packing up items that need to be moved to another location.
Get Your Dream Home Hassle-Free with Hourly Movers
You don't have to move locally or long-distance to get help from hourly movers capable of helping out with your renovation projects. Whether you need help with packing and moving items, furniture breakdown and assembly, or disposing of debris – hourly moving services can make the project much easier. So if you're thinking about revamping your home without breaking the bank, look into hiring hourly movers to help out.