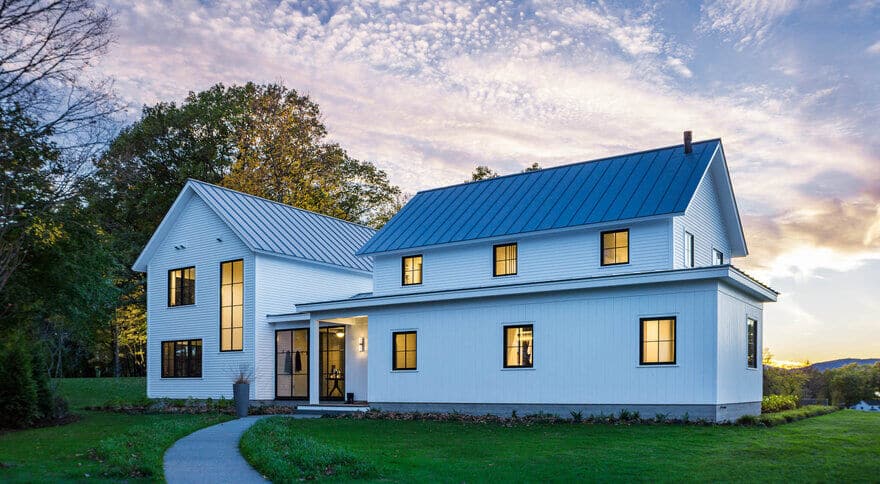 Project: Vermont Modern Farmhouse
Architects: Joan Heaton Architects
Interior Design: Stoneledge Farm + Home
Builder: Silver Maple Construction
Landscape Architecture: Wagner Hodgson Landscape Architecture
Location: North Ferrisburgh, Vermont, United States
Completed 2018
Photo Credits: Westphalen Photography
The Vermont Modern Farmhouse takes the shape of two volumes, with ridges perpendicular to one another, connected by a single story glass enclosure. The two volumes have steep "farmhouse" pitched roofs while the other portions of the house have low-slope roofs. The juxtaposition of the volumes and rooflines gives the farmhouse a modern look.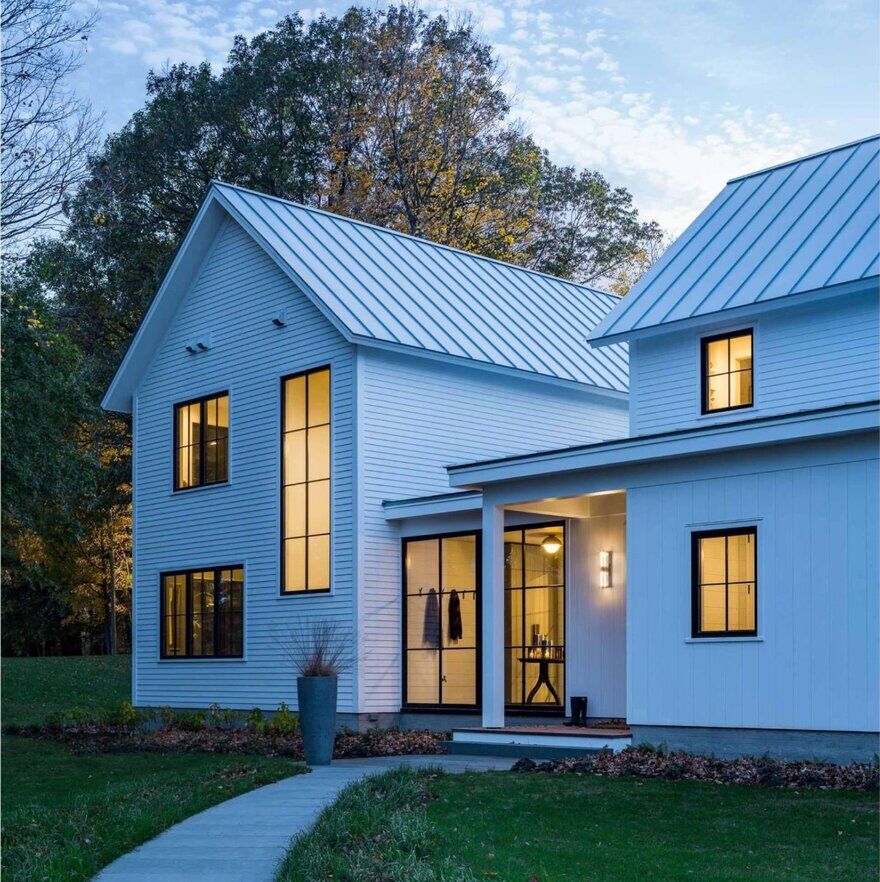 In contrast to the sleek exterior, the interior of the house incorporates materials that are rich with texture and patina such as paneled and plastered walls, timbered ceilings, glass and steel doors, white oak flooring and a rusted steel fireplace surround.