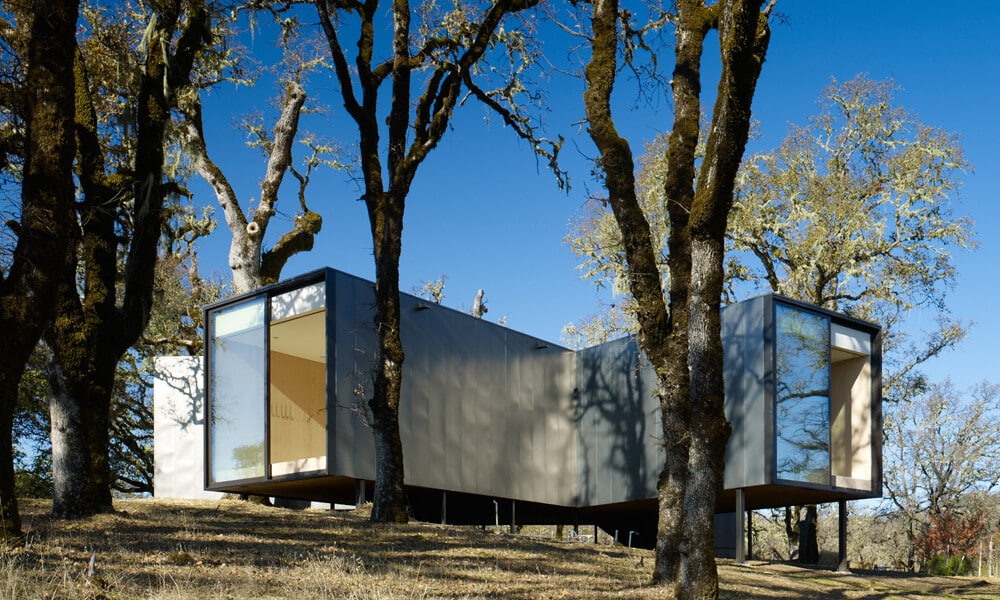 During the realization of the Moose Rd project, Mork Ulnes Architects firm took into account the customers' desire to harness the surrounding scenery, offered by the chosen location for the construction, respectively, the view towards "Eagle Rock", a mountain ridge and to the valley where vines are cultivated.
Therefore, the main challenge was to ensure some openings that would fit the three different points and this while, at the owners' wish, they had to preserve the oaks located on the construction site. The chosen option was a house formed of three main segments, framed by trees and oriented towards the points that offer the views chosen by the clients. In order to avoid the tree roots from being damaged by a possible foundation, the architects have chosen to raise the house on steel pillars.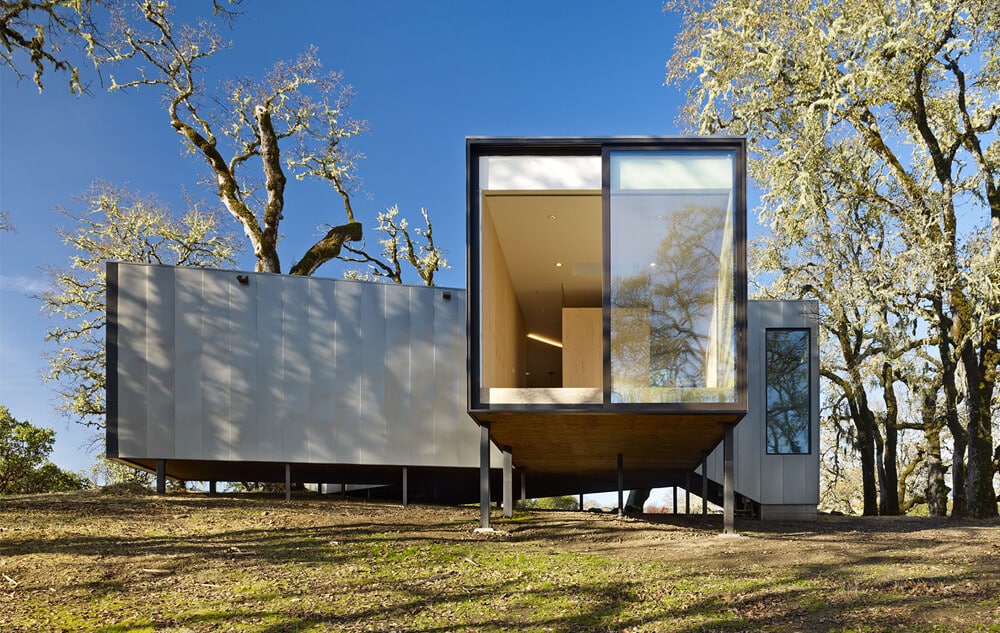 For cost reduction, sustainability and environmental objectives, the architects proposed dimensions that would allow a more efficient use of fiberboards of OSB and plywood. These materials, allow waste reduction and lower costs, the building being built on a small budget at under $ 190 per square meter. The Mork Ulnes firm operates in San Francisco and Oslo, and this experience in areas with different architectural specific, can be observed in the project through the combination of the Scandinavian practice with the innovative "can-do" spirit typical for California.