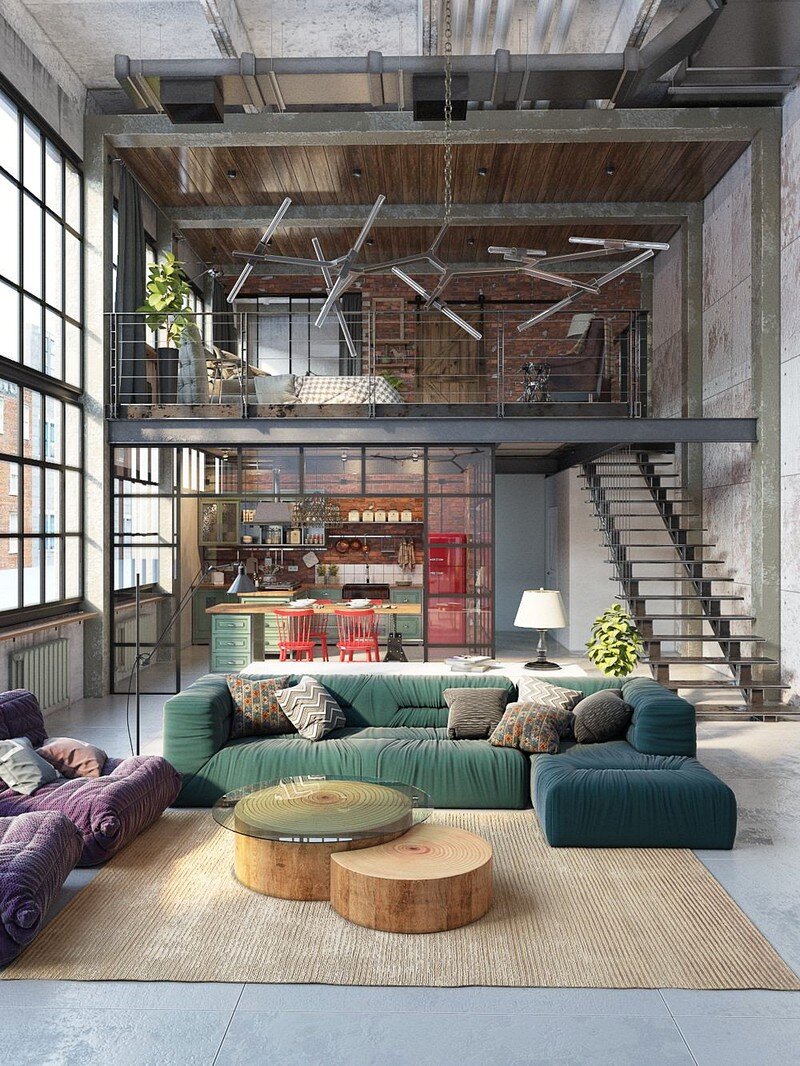 This 150 sqm Budapesta industrial loft was designed by architects Golovach Tatiana & Andrey Kot. The apartment is located in an old garment factory building from 1928, in downtown Budapest, Hungary.
The architects decided to remove the plaster to expose the brick, concrete and give the space an industrial look. Also decorative panels, plaster were used for the walls. For the floor finish. tiles were used to simulate concrete and aged parquet. The architects carefully selected the finishing materials and furniture, and some were even custom designed. On the ground floor there is a kitchen-dining room, living room, library area, a guest bathroom with shower and a hallway with cloakroom for coats. A bedroom, a study, a bathroom and a dressing room are located upstairs. As a result, one of the areas of the garment factory, turned into a living space in the loft.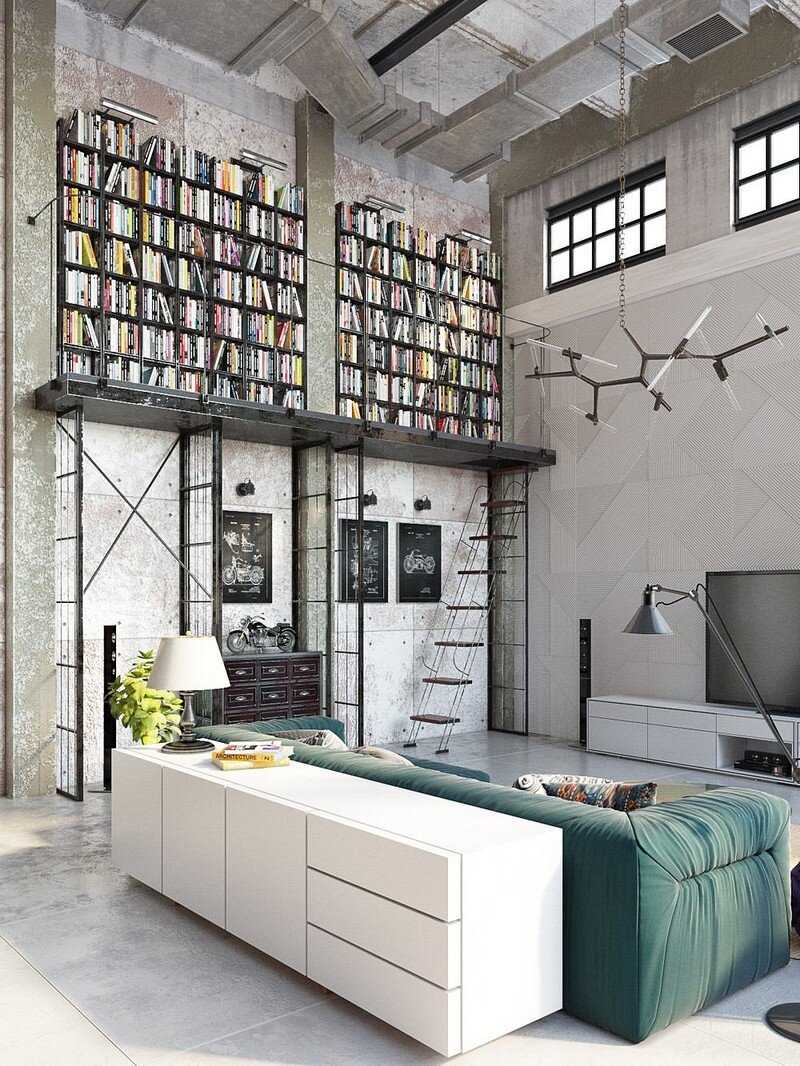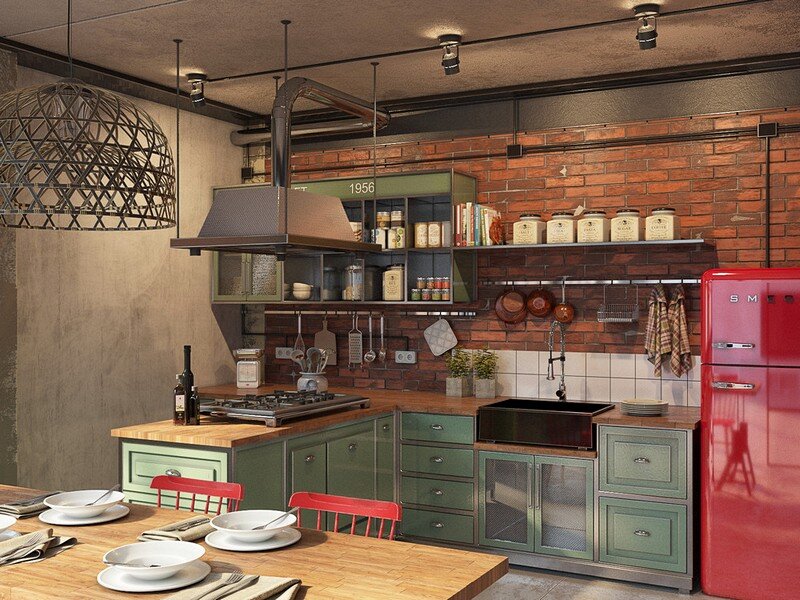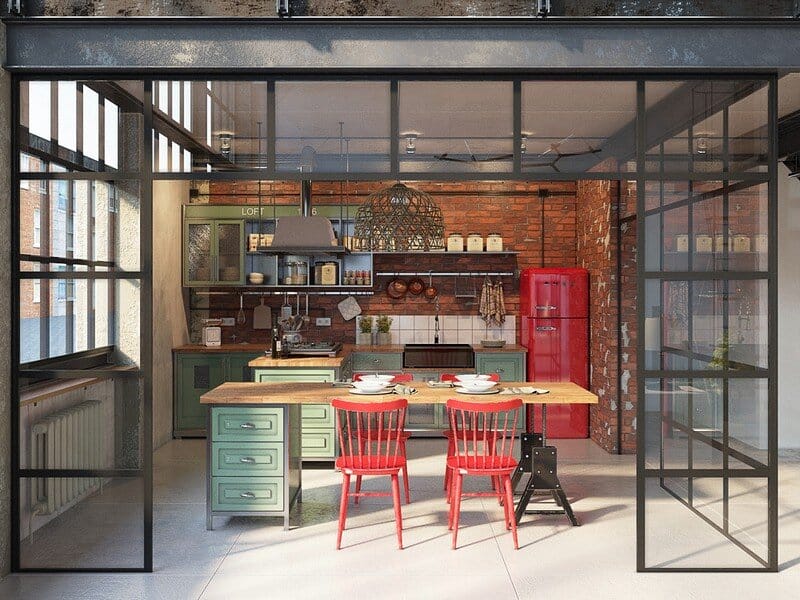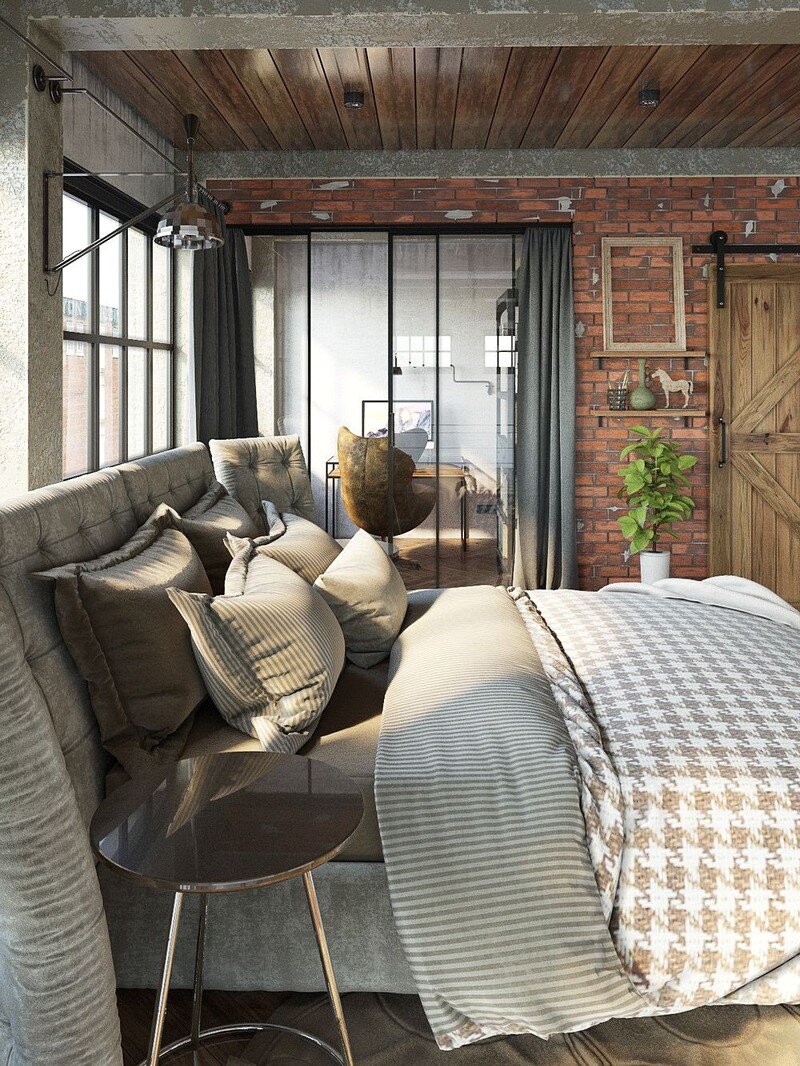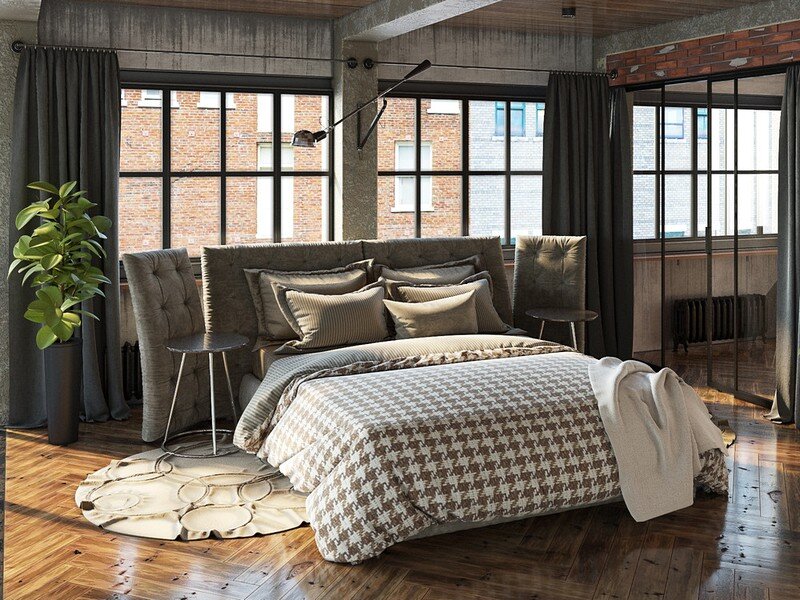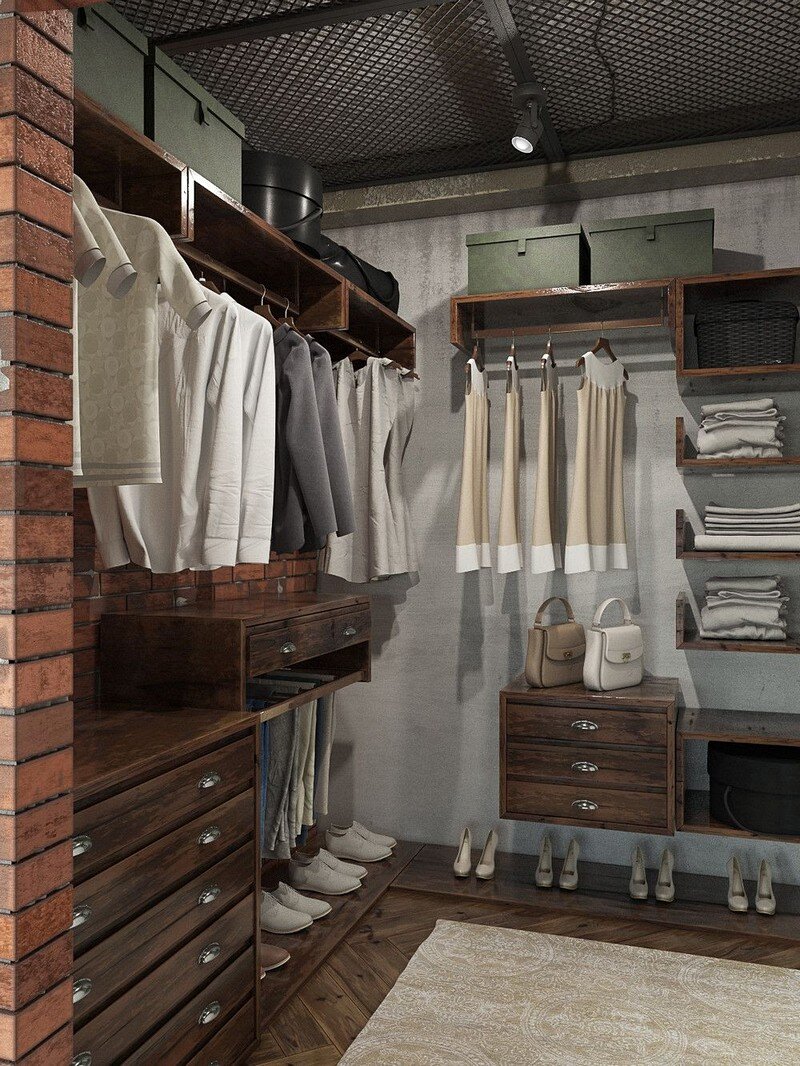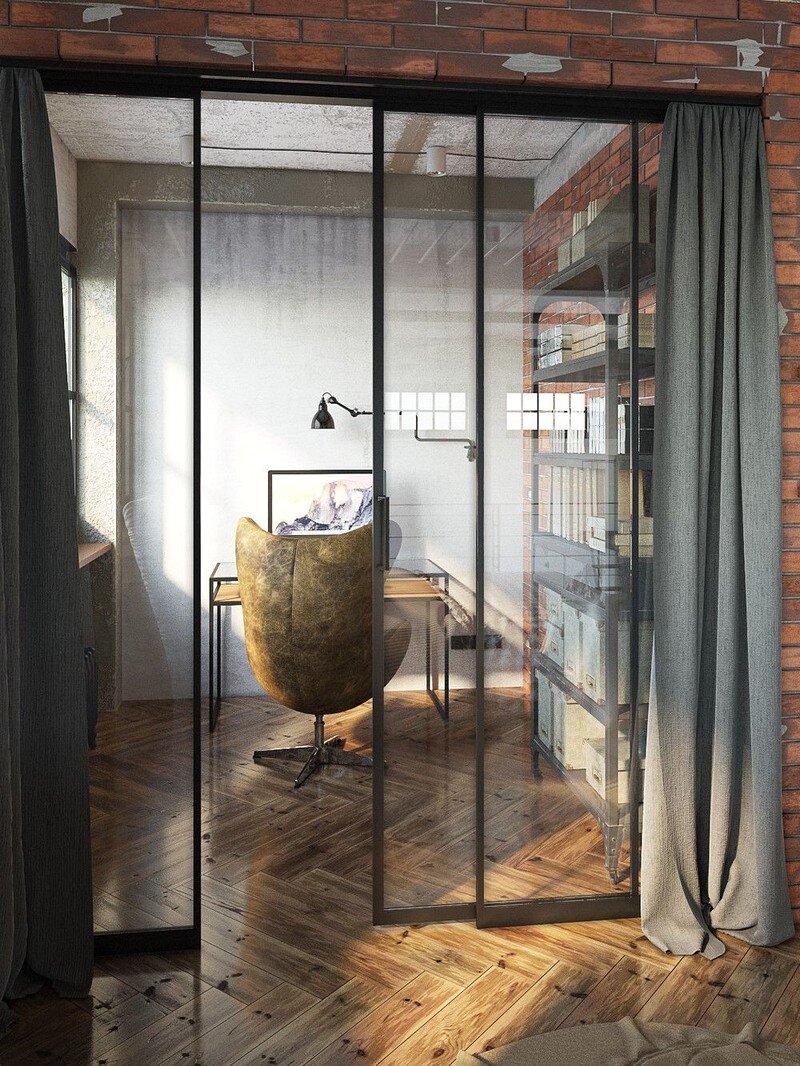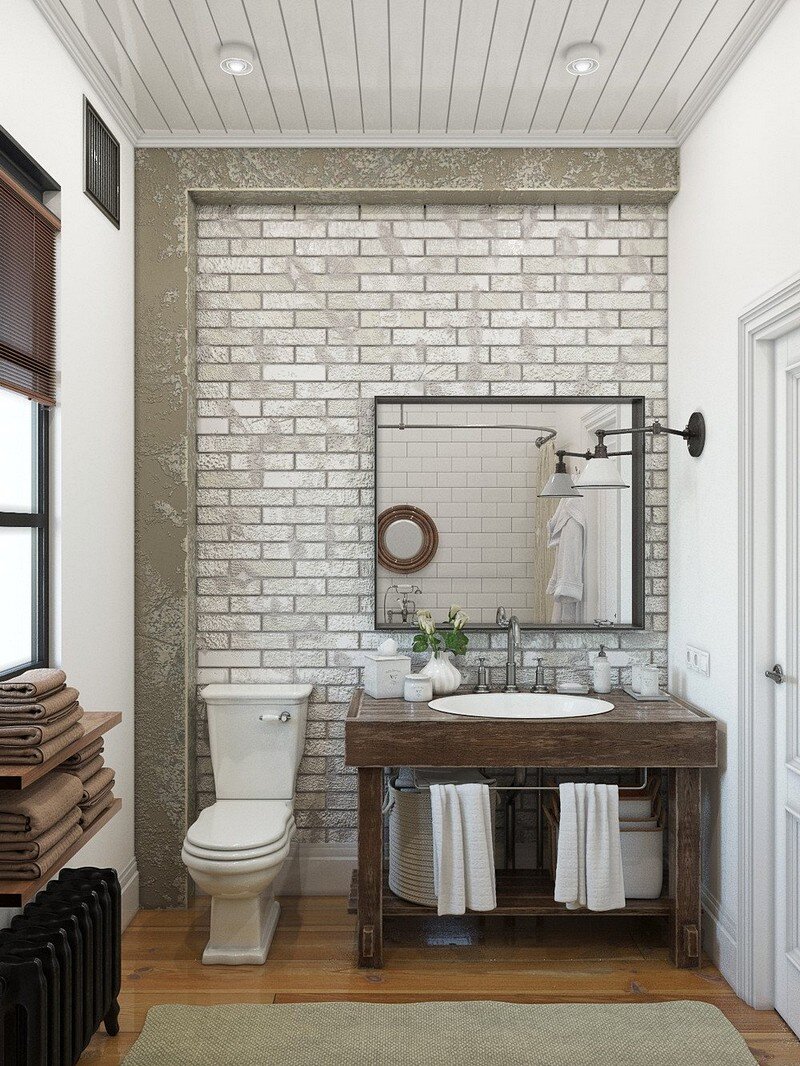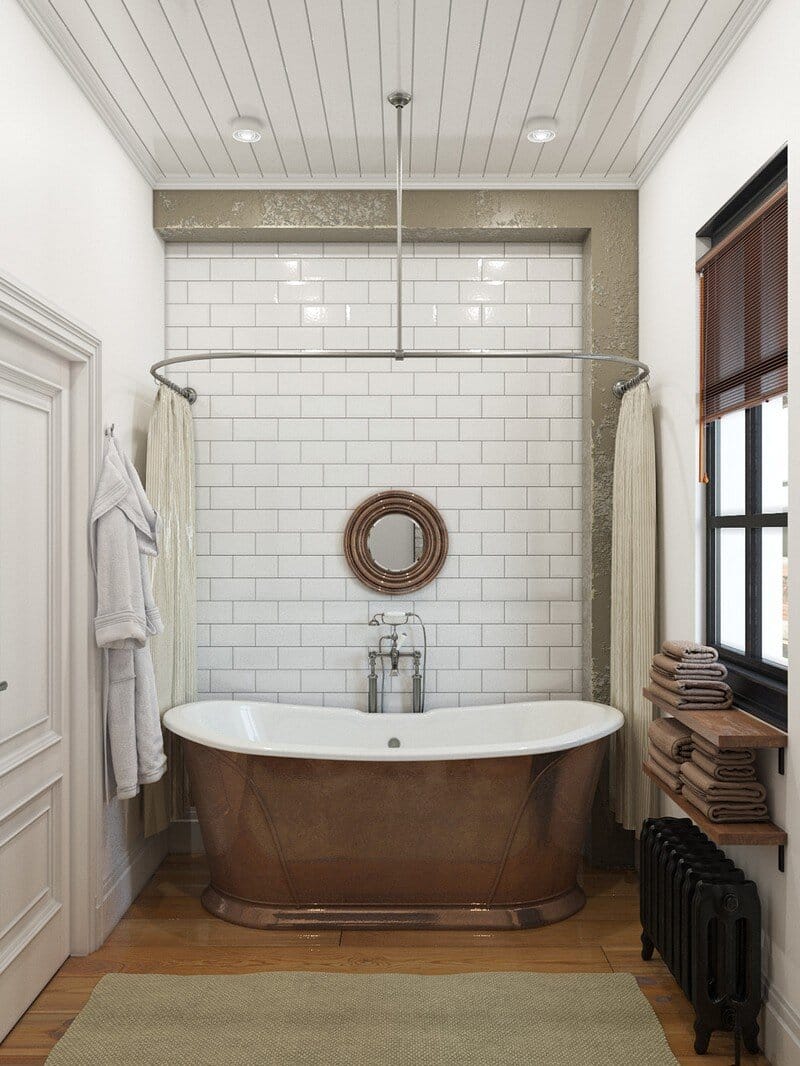 Thank you for reading this article!