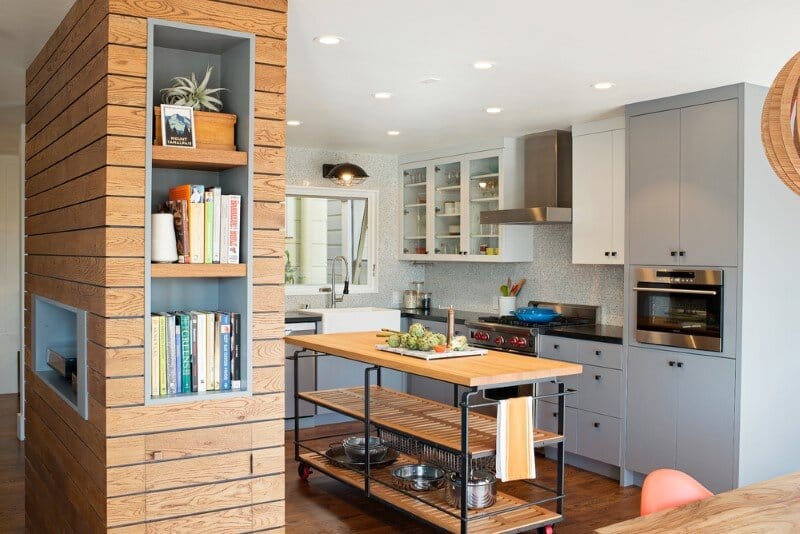 Duboce Park House interiors were designed by San Francisco-based Regan Baker Design.
Description by Regan Baker Design: Second home, stylish brewery owners, with airline miles that match George Clooney's, decided to hire Regan Baker Design to transform their beloved Duboce Park home into an organic modern oasis reflecting their modern aesthetic and sustainable, green conscience lifestyle. From hops to floors, we worked extensively with our design savvy clients to provide a new footprint for their kitchen, dining and living room area, redesigned three bathrooms, reconfigured and designed the master suite, and replaced an existing spiral staircase with a new modern, steel staircase.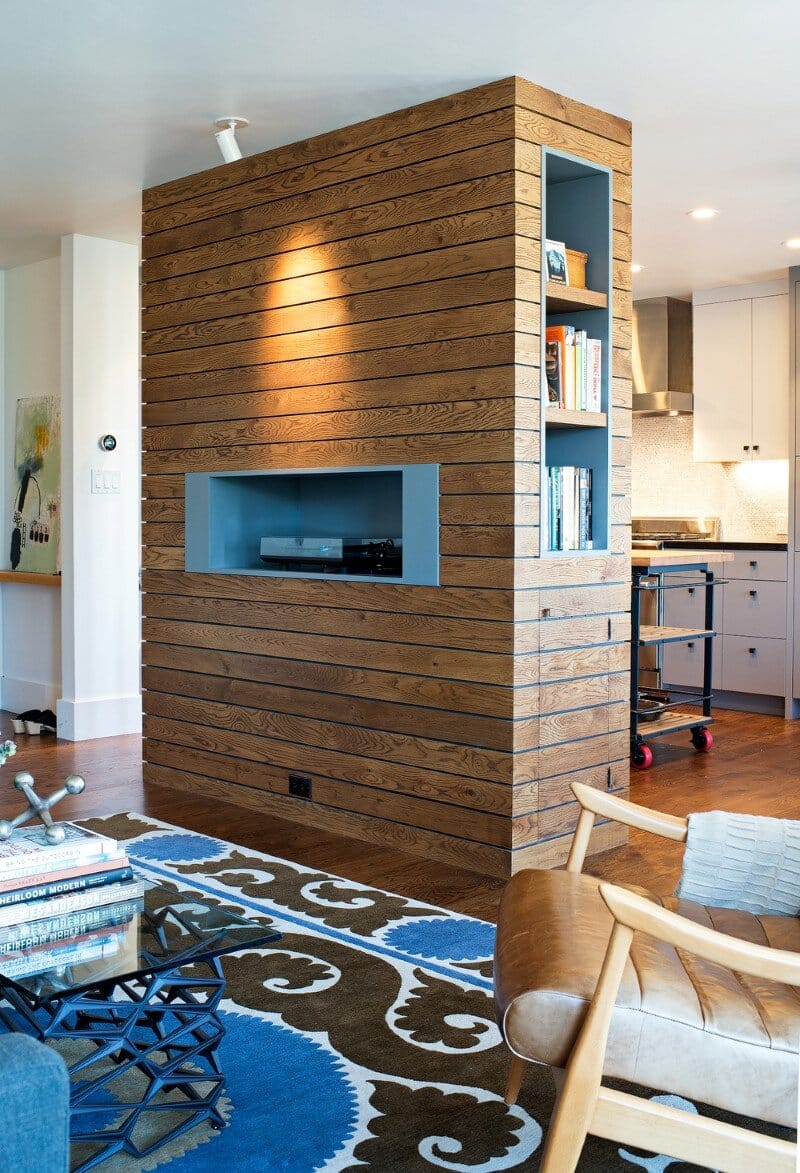 We collaborated with an architect to expedite the permit process, as well as hired a structural engineer to help with the new loads from removing the stairs and load bearing walls in the kitchen and Master bedroom. We also used LED light fixtures, FSC certified cabinetry and low VOC paint finishes. Regan Baker Design was responsible for the overall schematics, design development, construction documentation, construction administration, as well as the selection and procurement of all fixtures, cabinets, equipment, furniture, and accessories. Photography: Sarah Hebenstreit / Modern Kids Co.