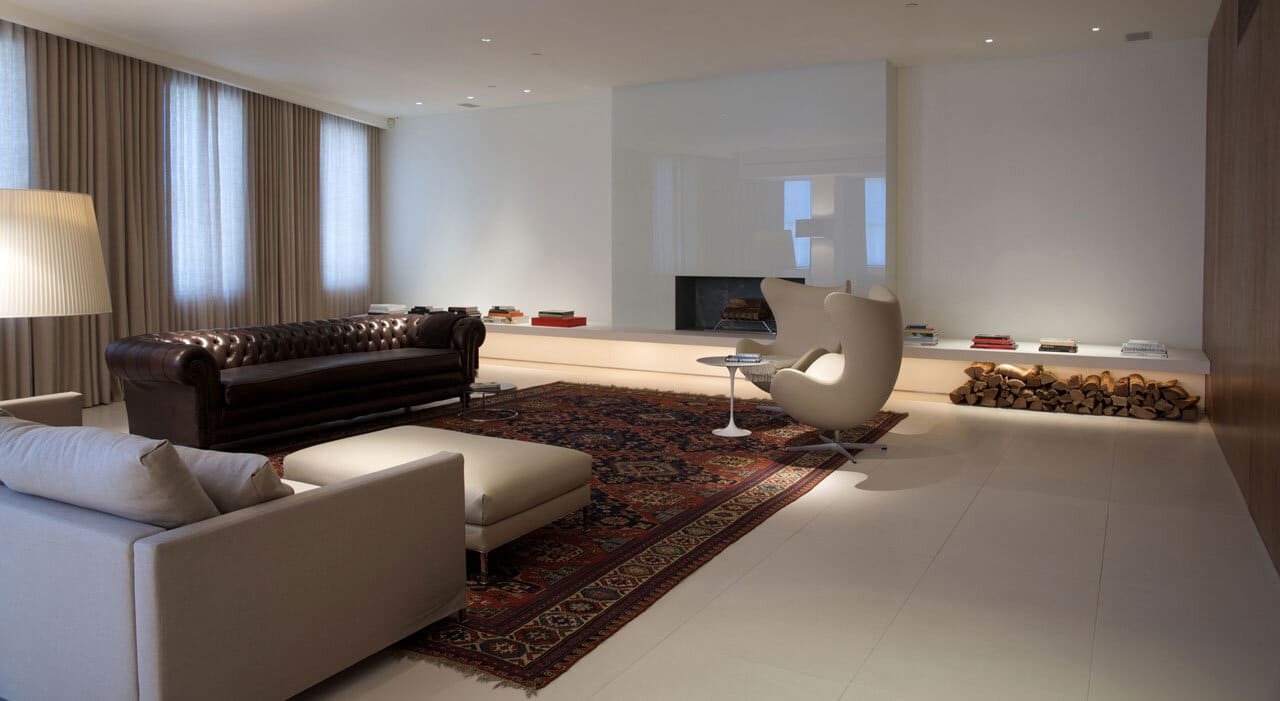 This duplex penthouse loft has a surface of 4,500 square feet and is situated in Carl Fisher building at Cooper Square, NY.
Having a minimalist modern approach, the duplex penthouse was structurally modified and has interior finishes realized by CWS Architecture in collaboration with Lissoni Associati. The entire interior has as bench mark the white stone, the floor, the living fireplace and the staircase towards the terrace being entirely made of it. Wood and earth colors, brown and hazel are highlighted by the completely white background. The large windows generously offer natural light, luminosity being amplified by the presence of mirrors.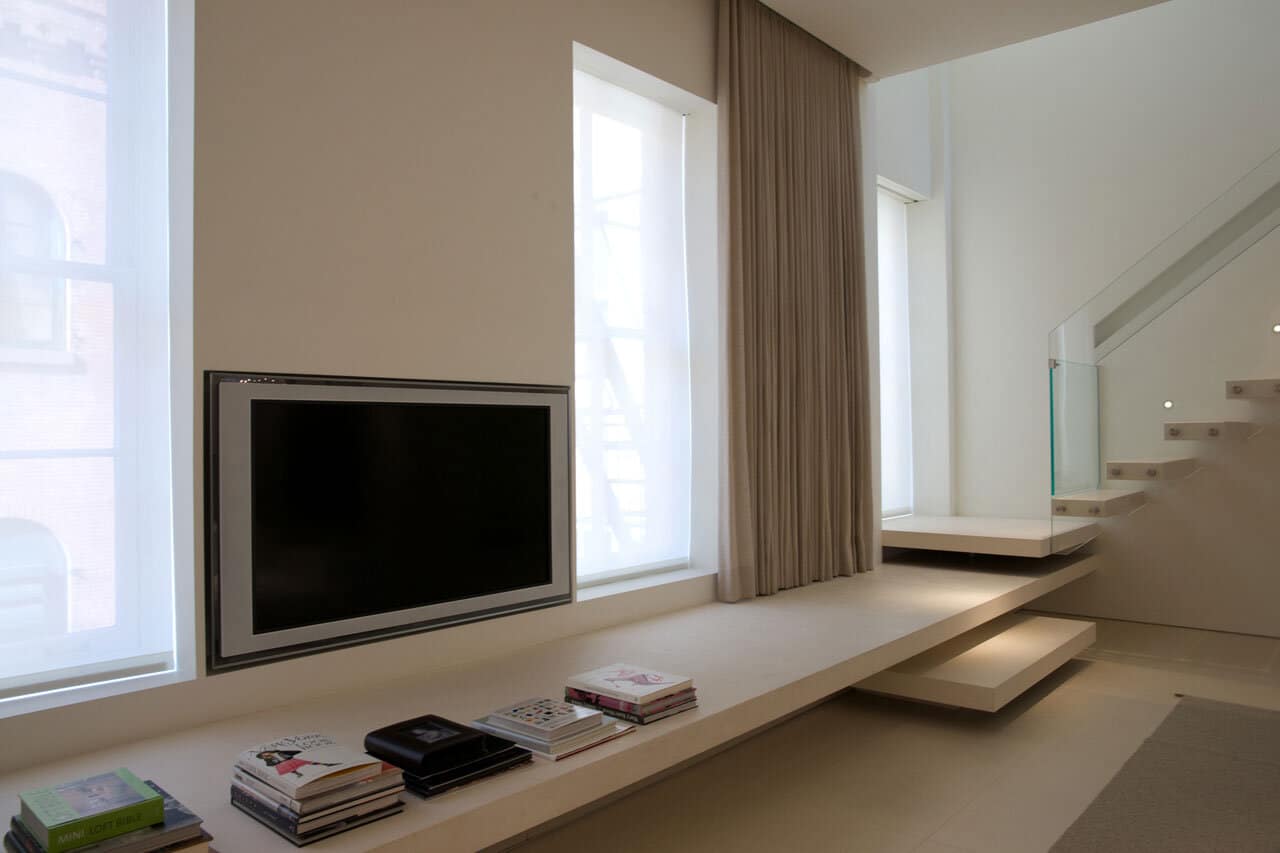 The penthouse is intensely hi-tech; it has an integrated through-the-floor heating system which turns into heat even the steams from the kitchen. The terrace, large enough, was arranged to allow the presence of a big number of friends, eventually for a barbeque. All furniture has been personalized starting from the kitchen equipment to hydro-massage tub. The photos better speak about the CWS Architecture project!