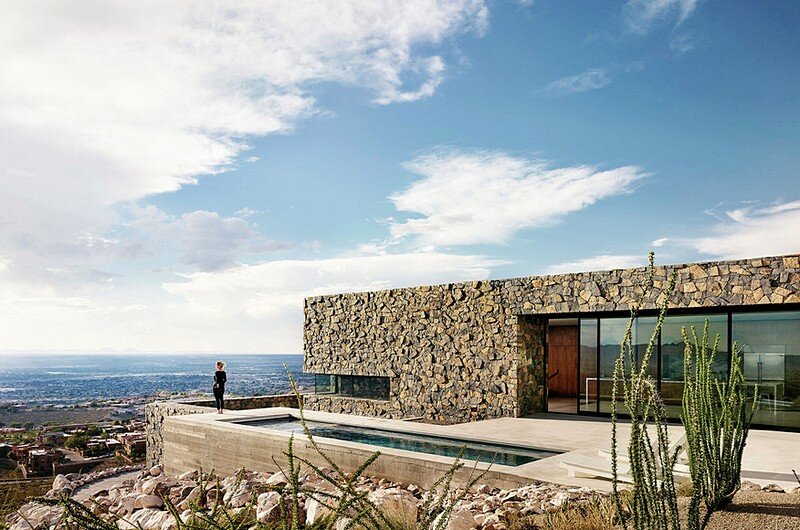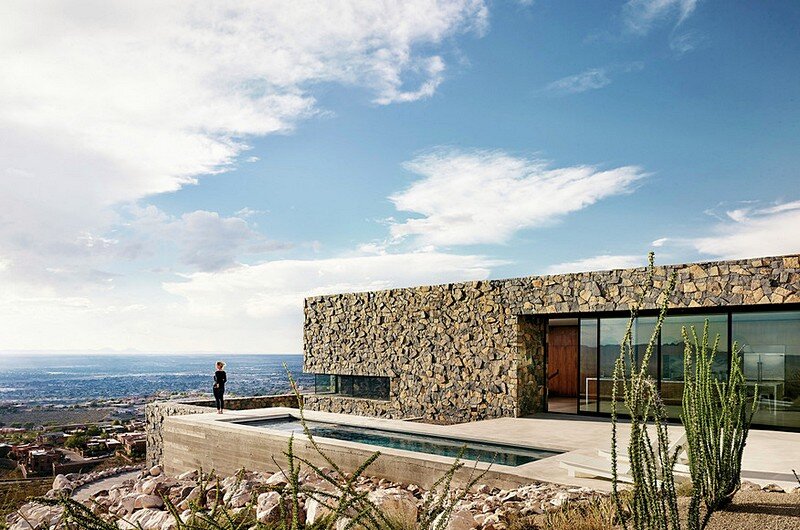 The Franklin Mountains are the southernmost expression of the Rio Grande rift, an uplift of Precambrian rock that runs from Colorado down through New Mexico. Eight-hundred feet above El Paso, Texas, on the side of the mountain range from which it takes its name, the Franklin Mountain House is a natural retreat in sight of an urban core.
Tucson–based architectural firm Hazelbaker Rush took advantage of the steeply sloping site to connect the 5,400-square-foot, three-bedroom house to the outdoors on each of its three levels, be it via wide windows that frame sweeping views, an expansive patio with an outdoor dining area and a pool, or balconies. The terraced site also hosts a garden of native plants and herbs that enrich the landscape—and serve as a private farmers market of sorts for the residents. Photo by Casey Dunn Photography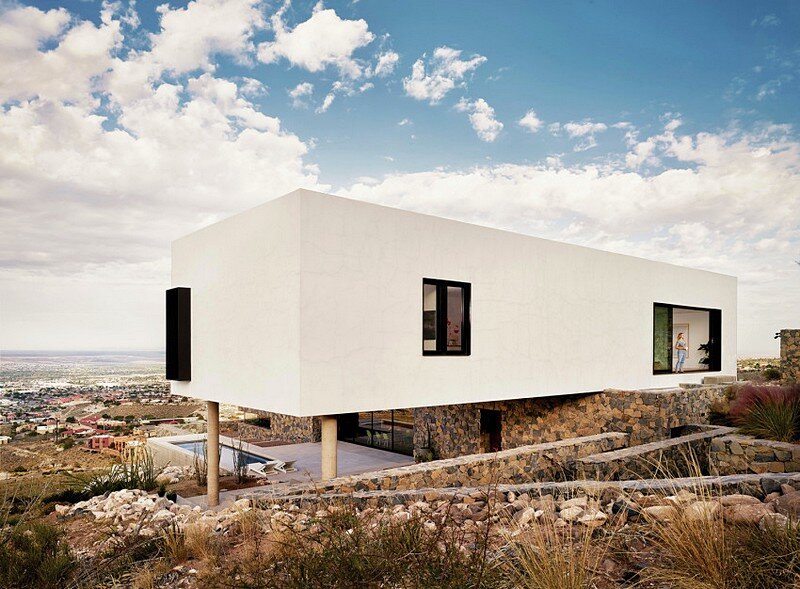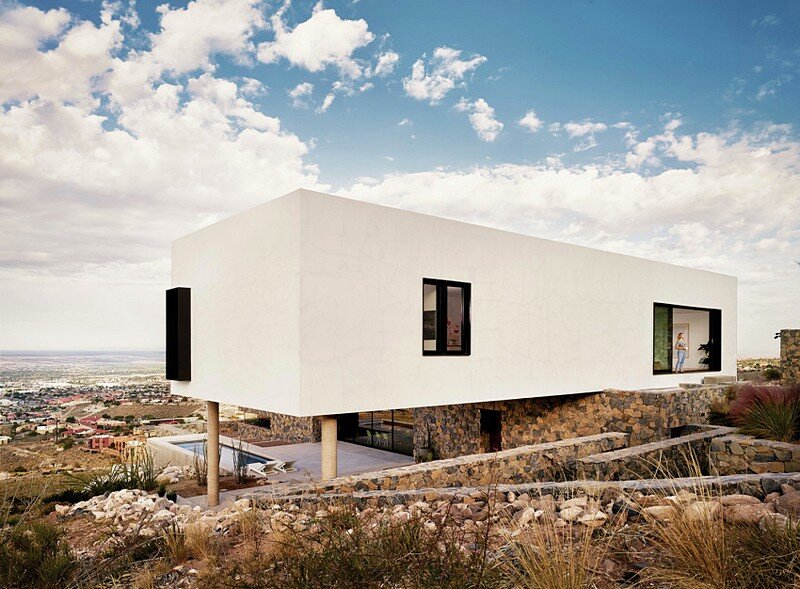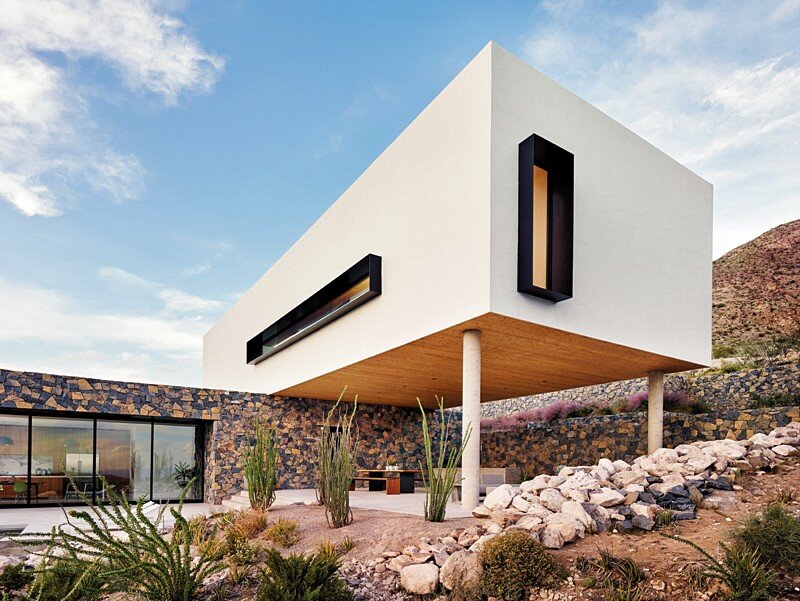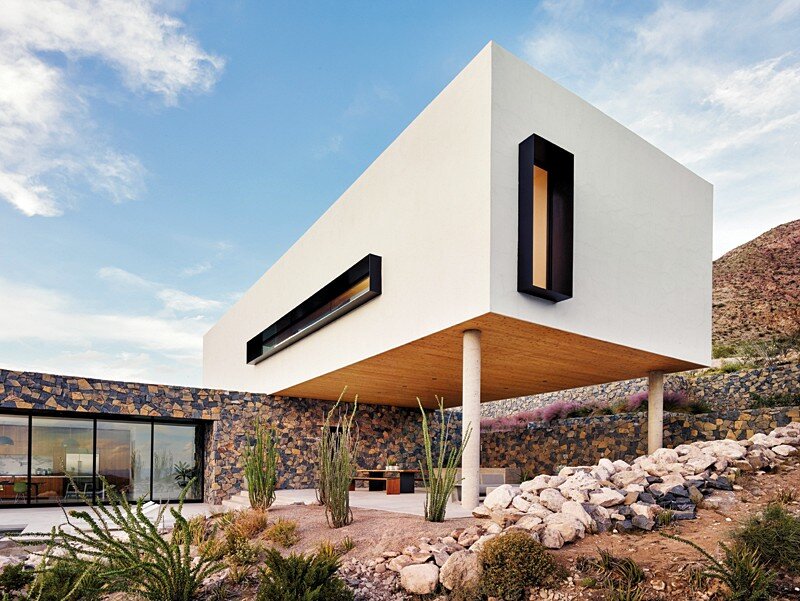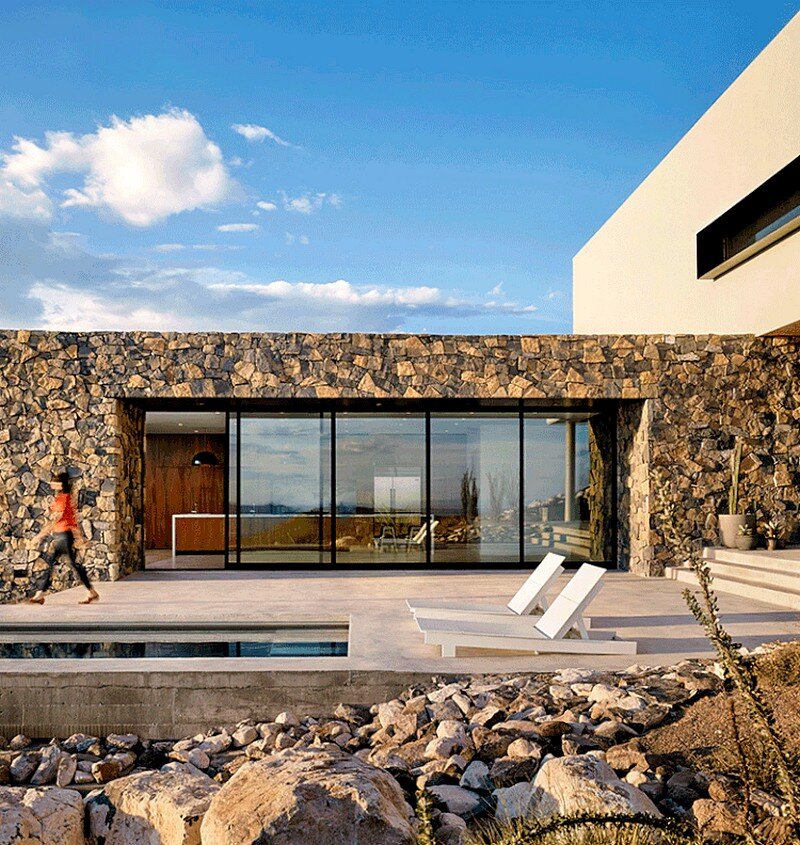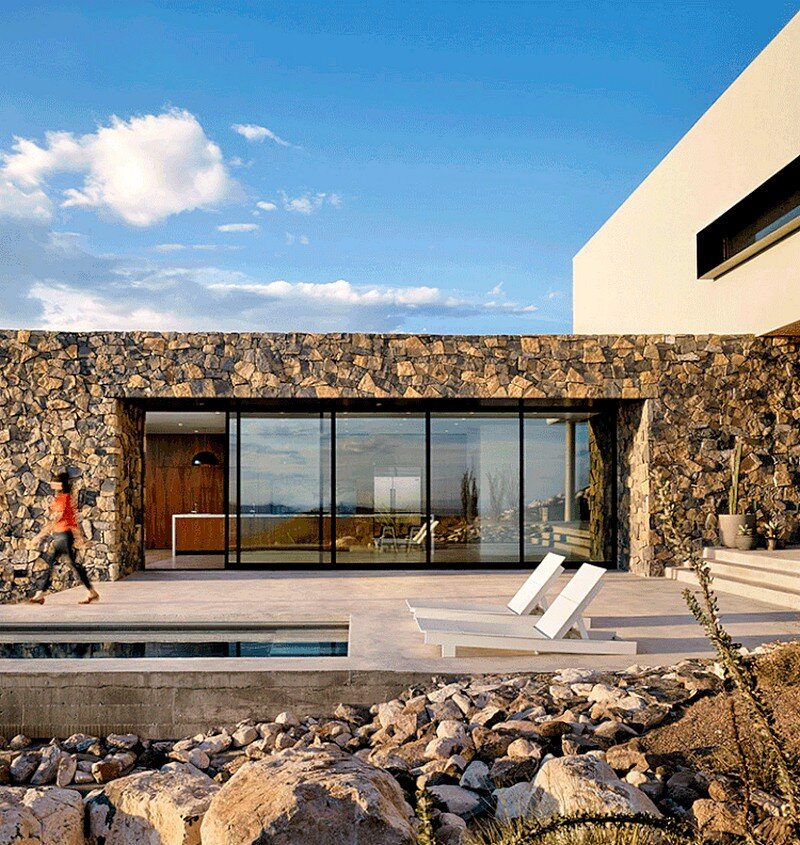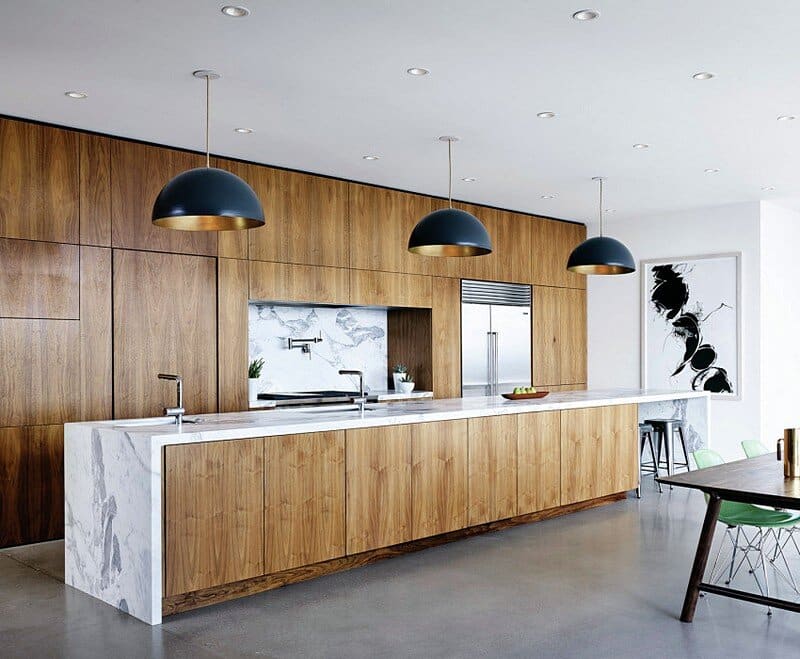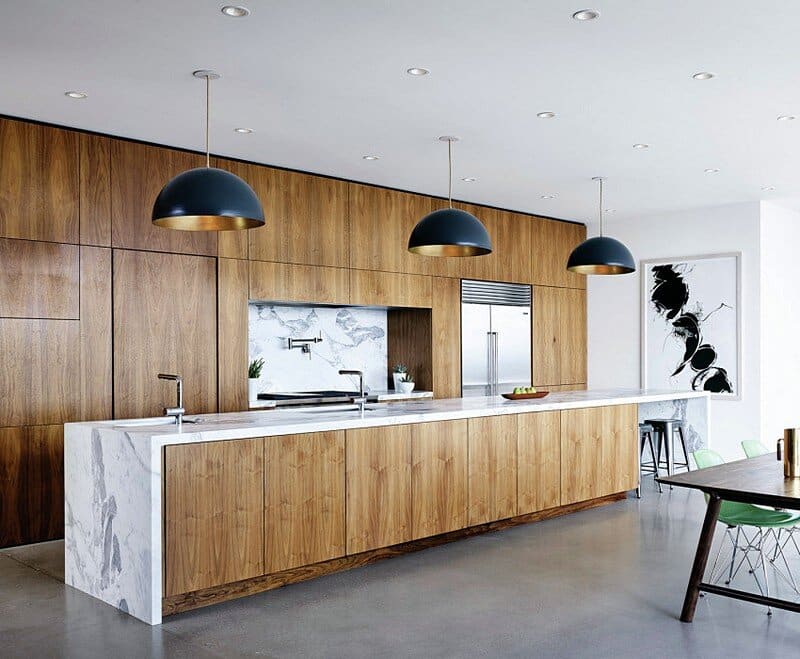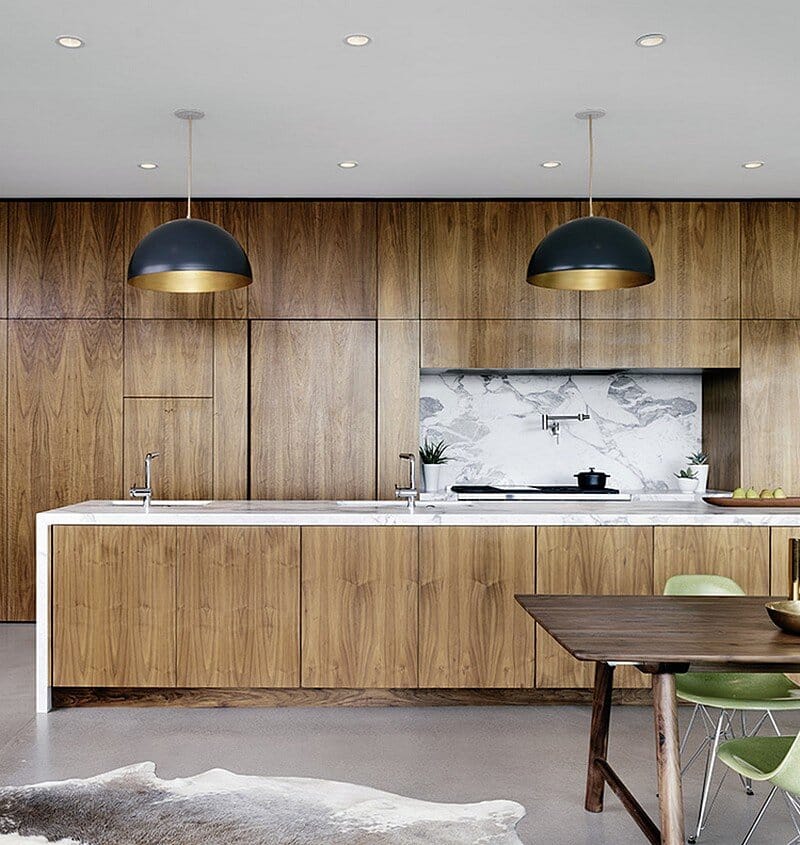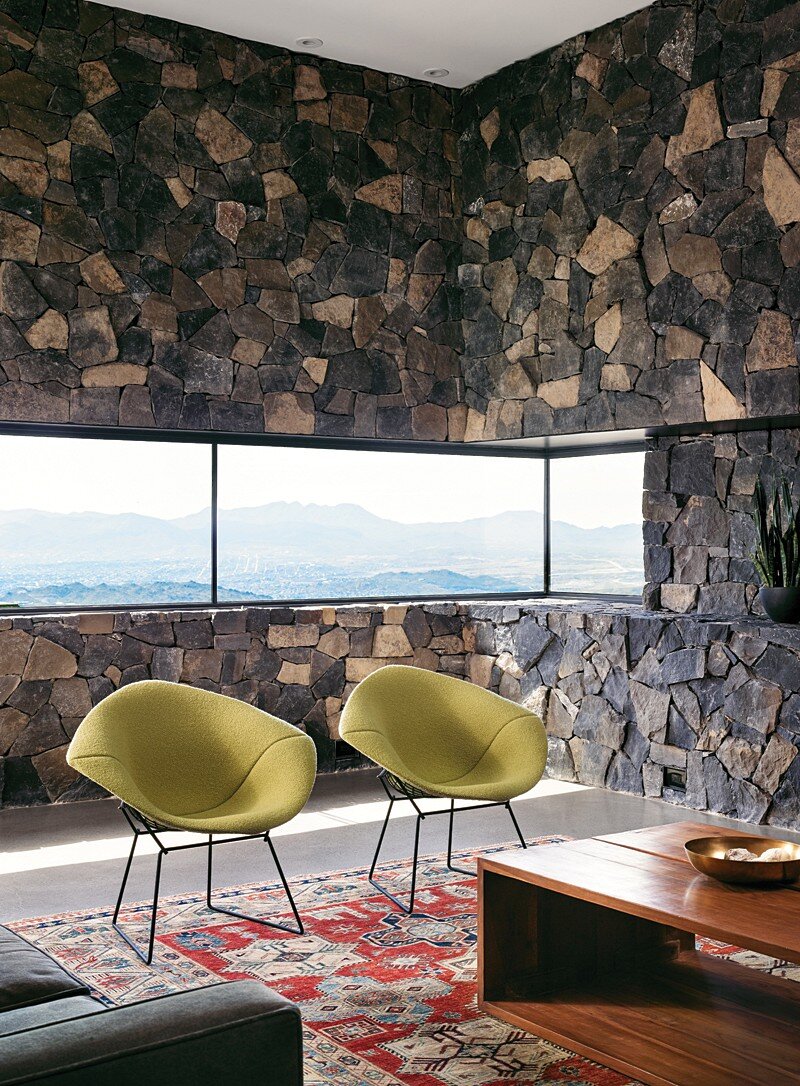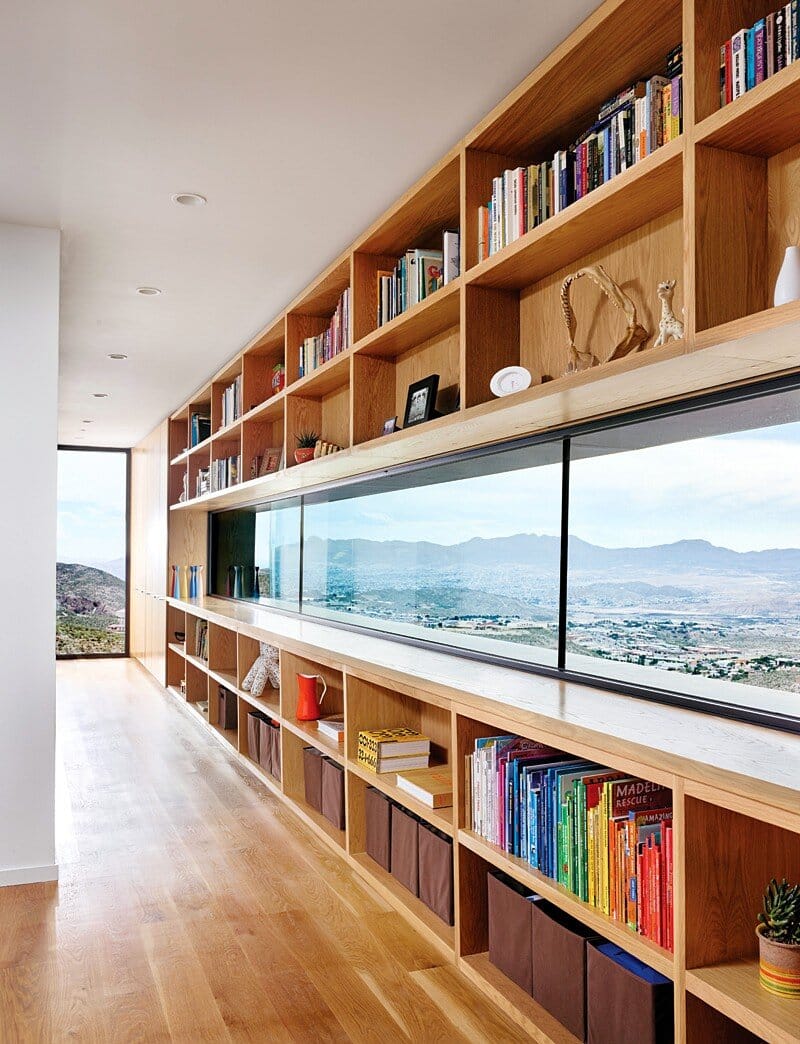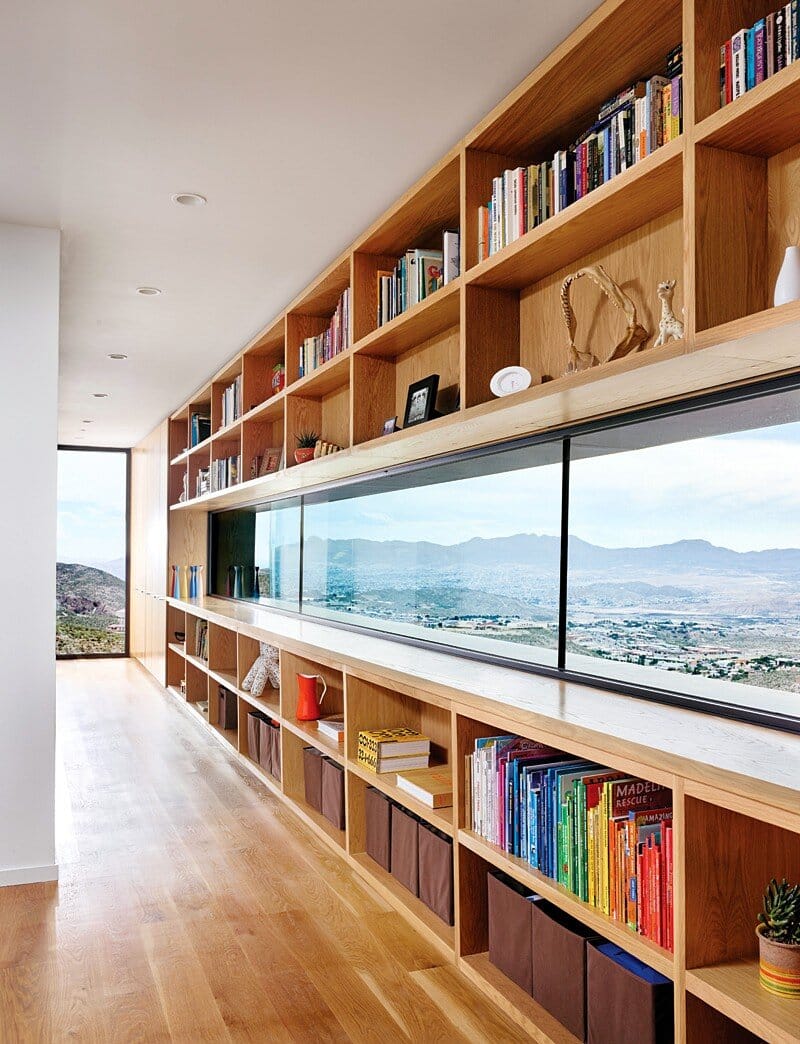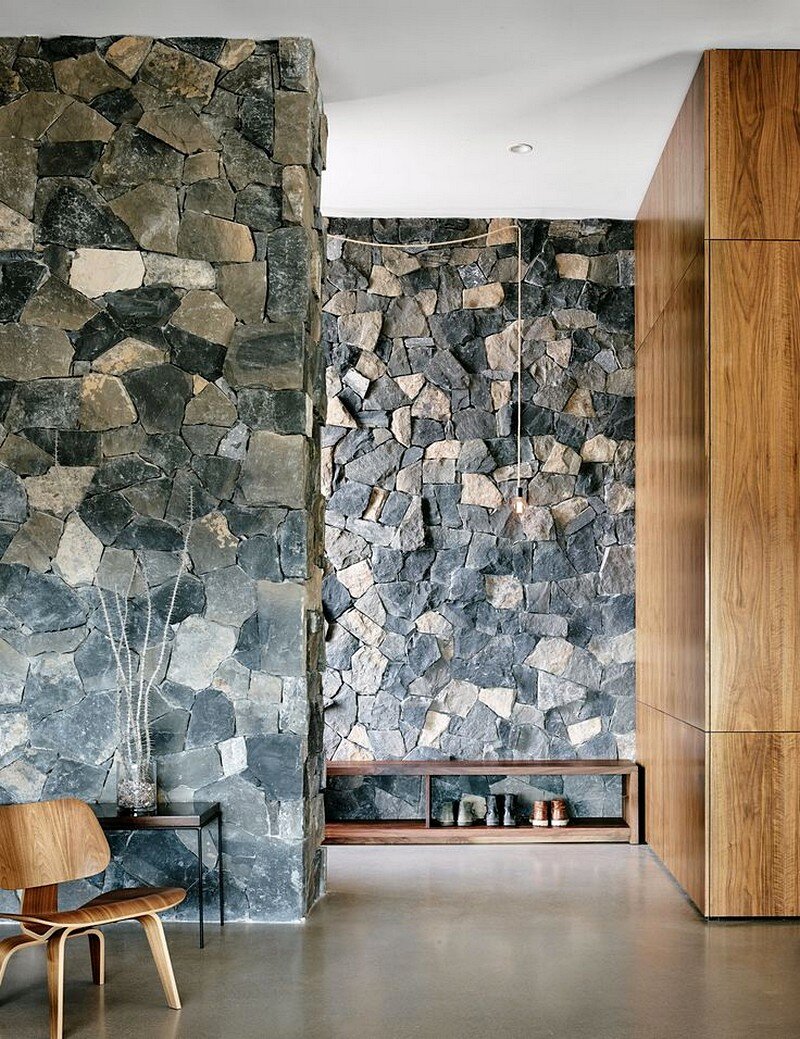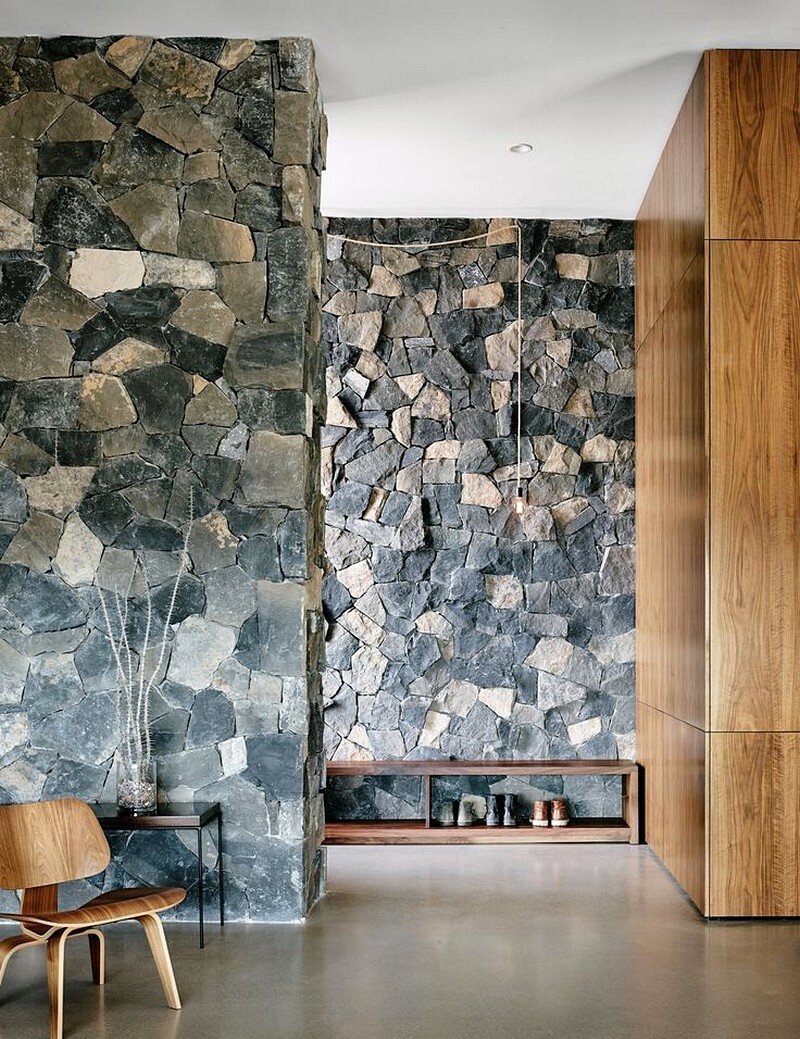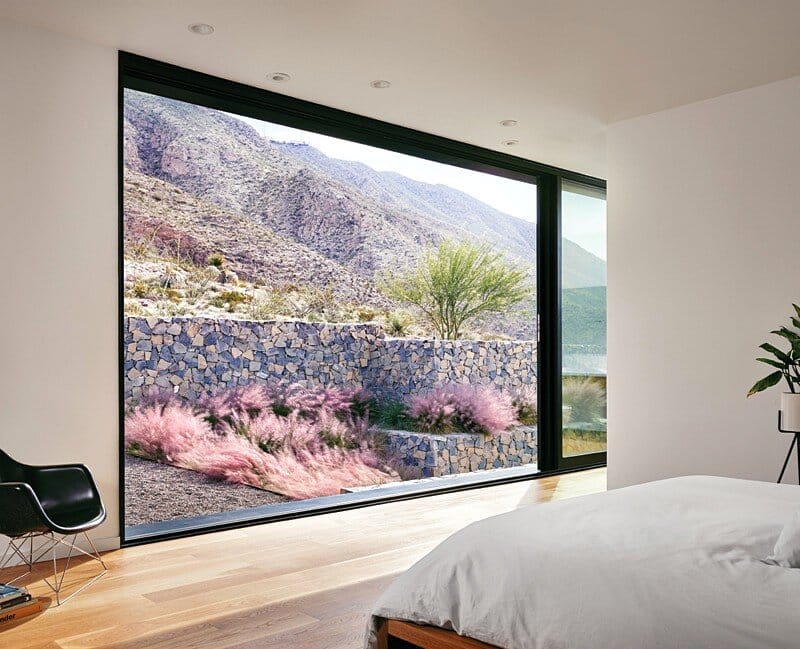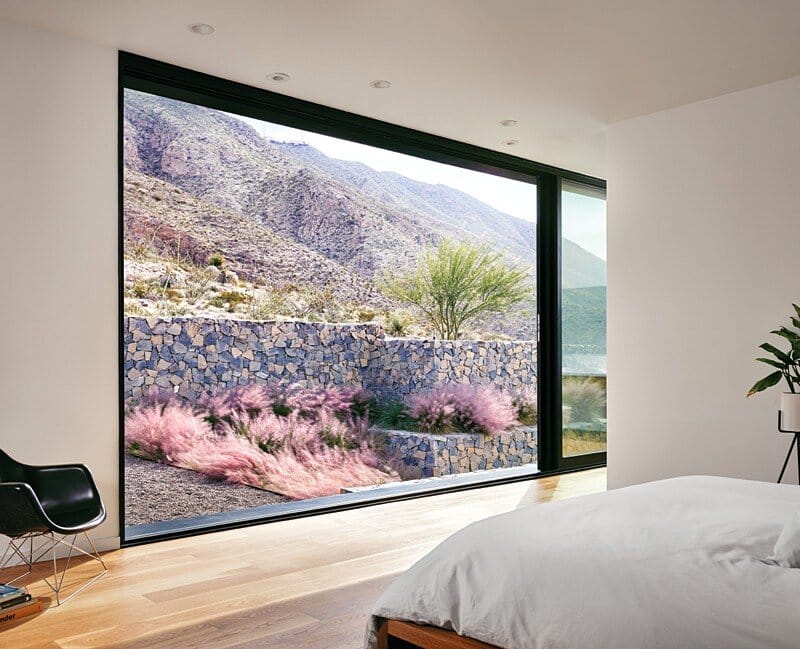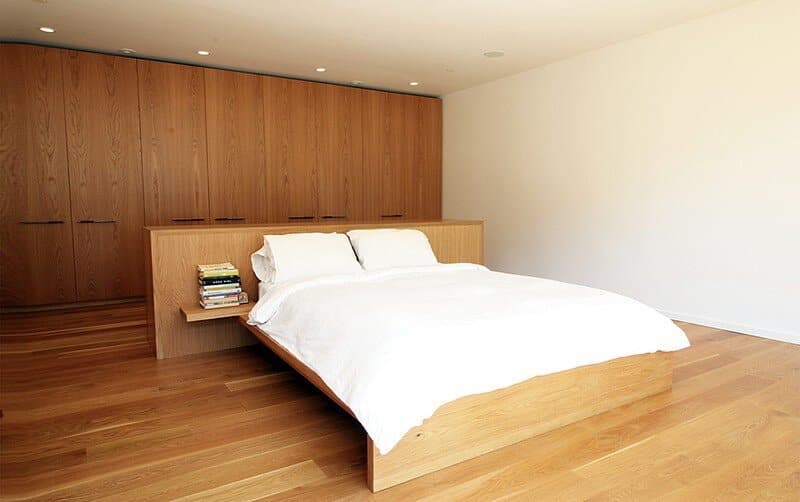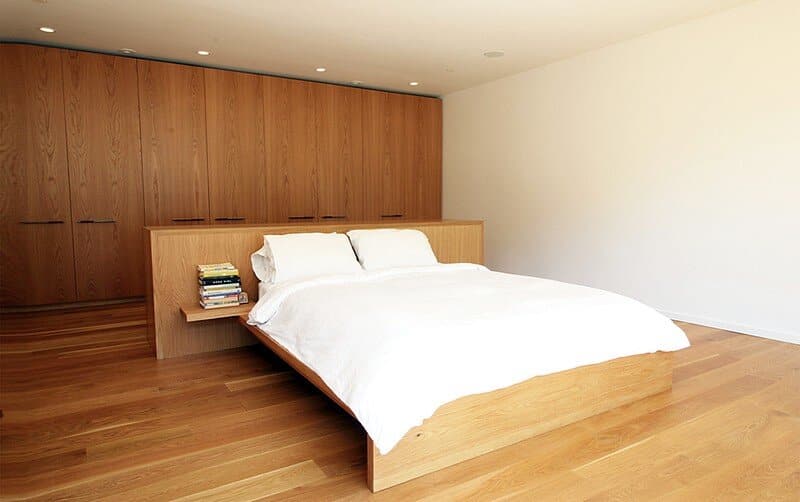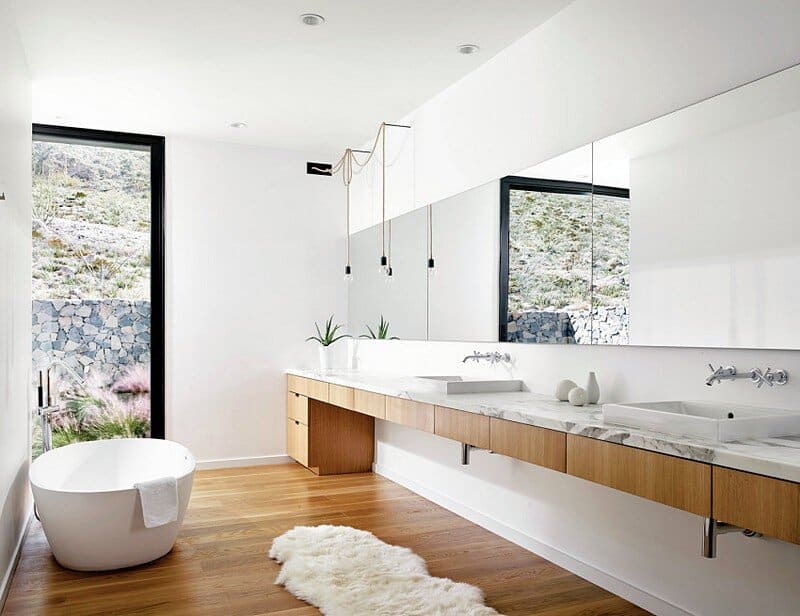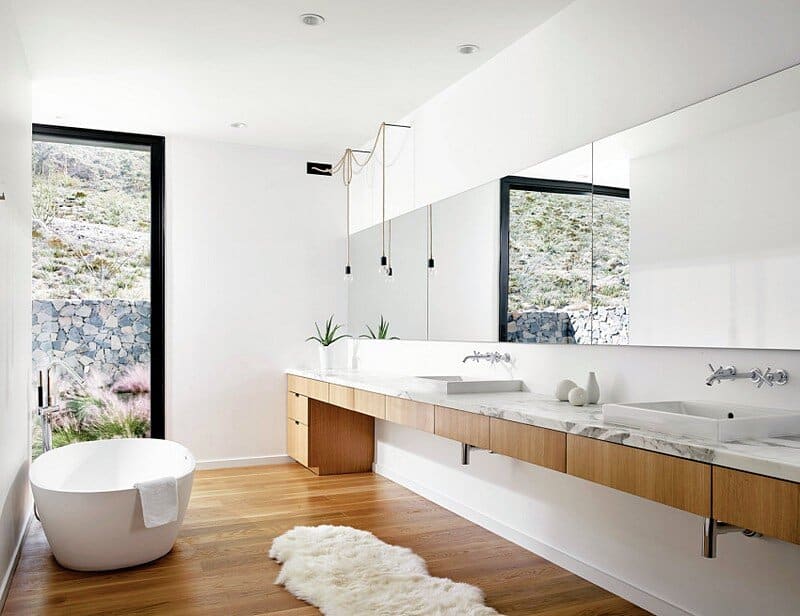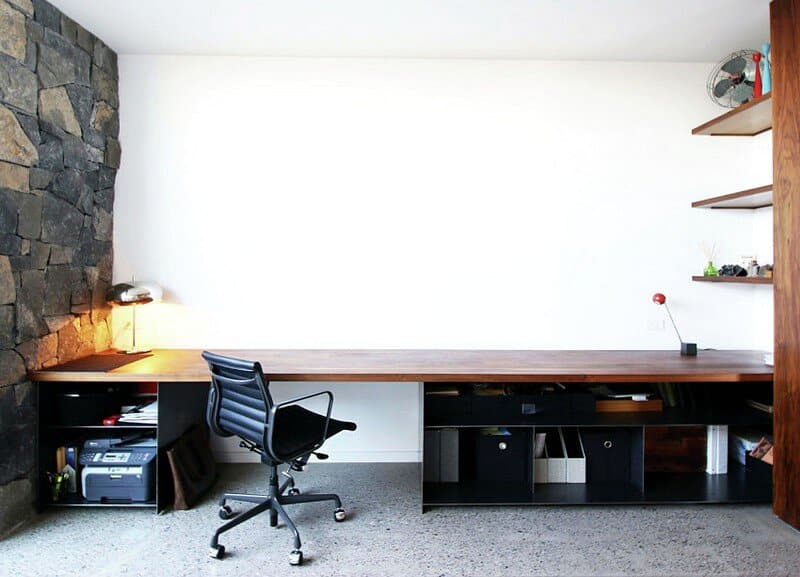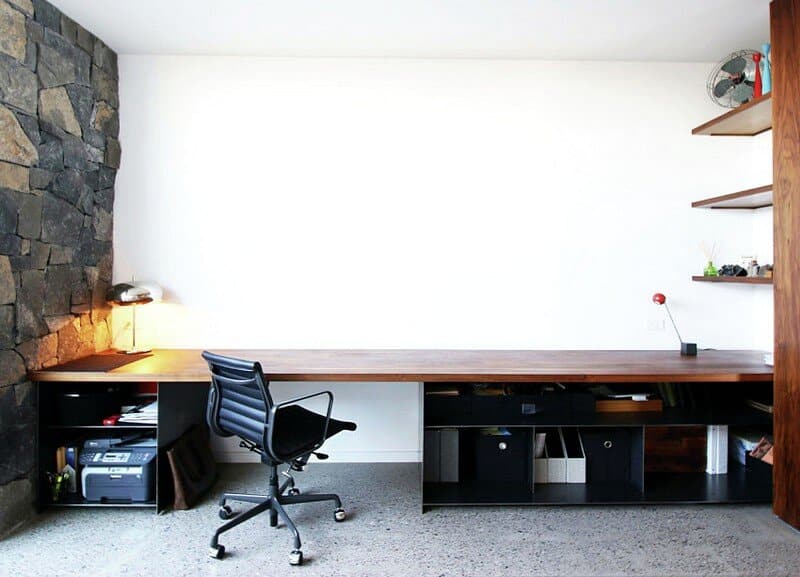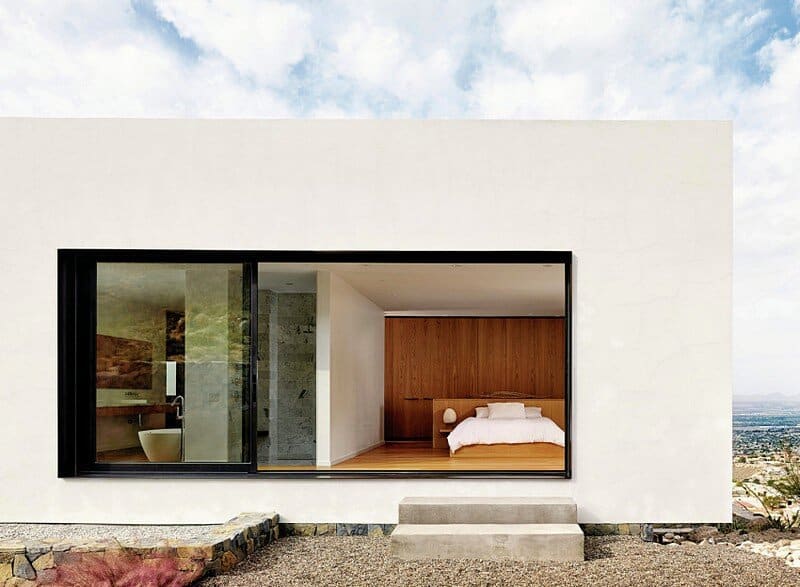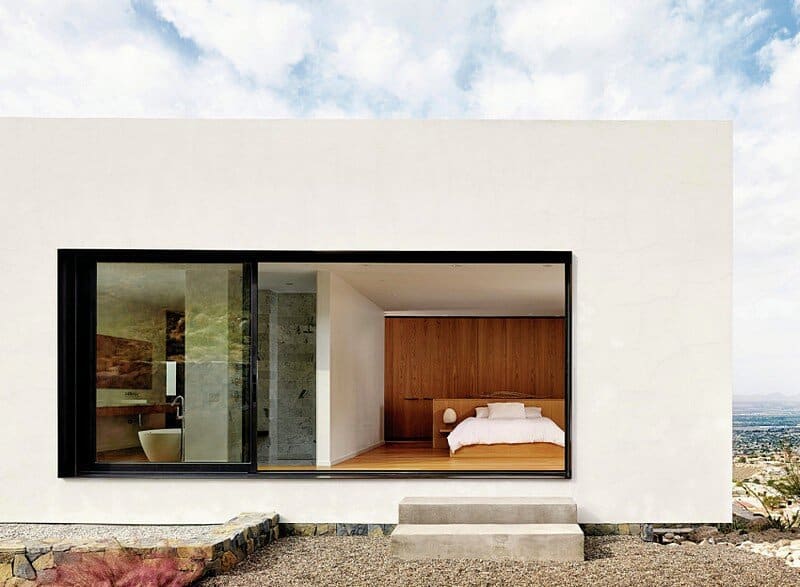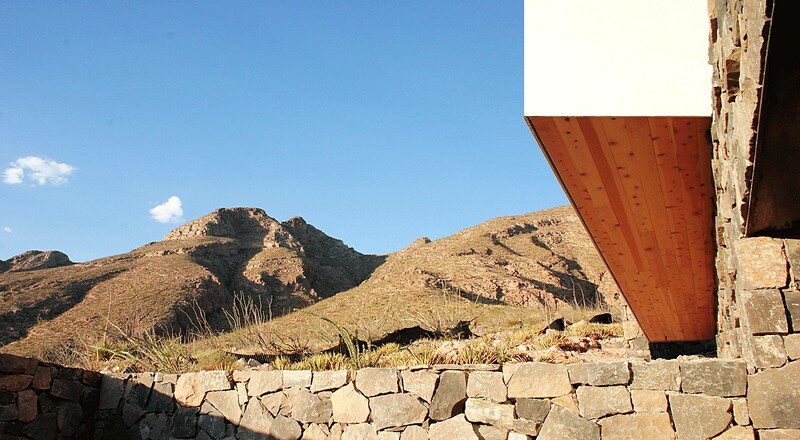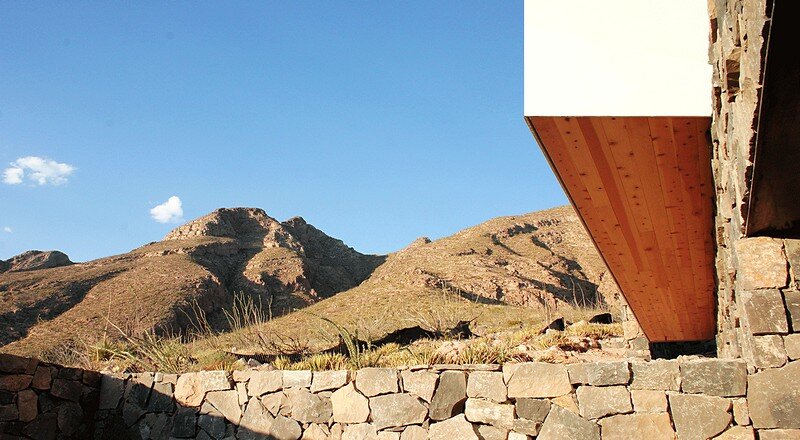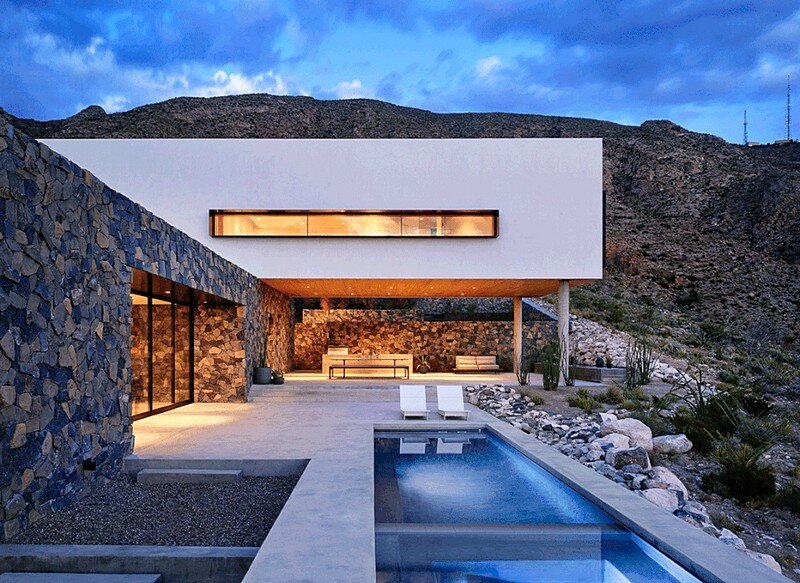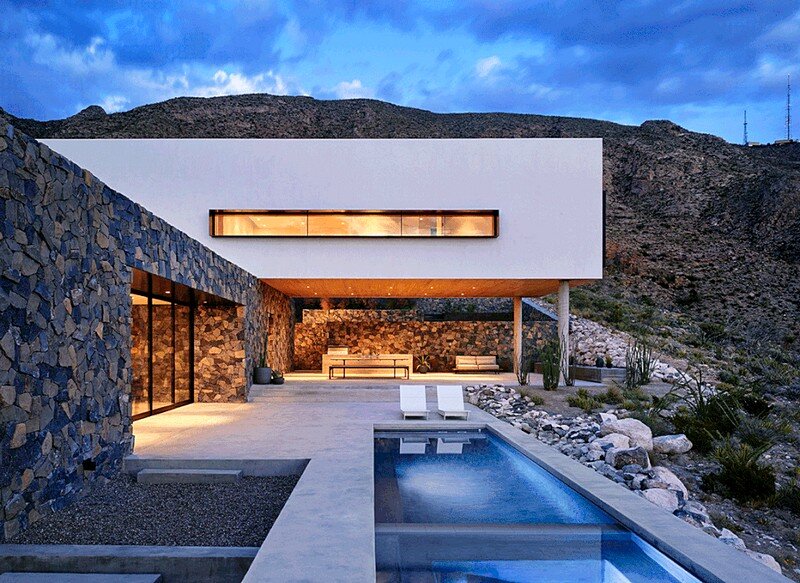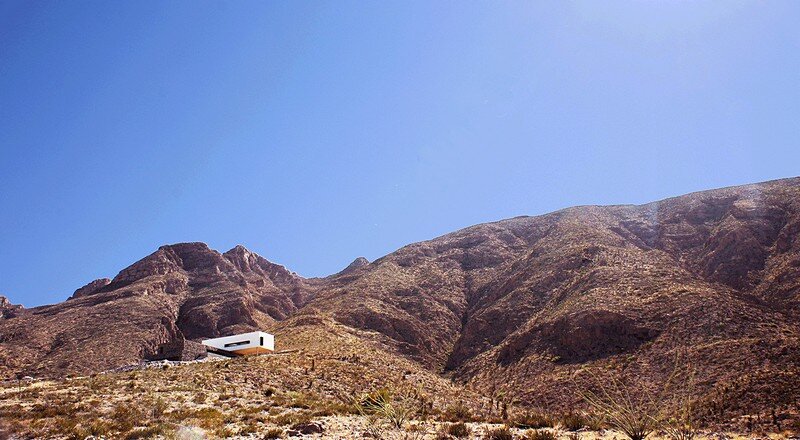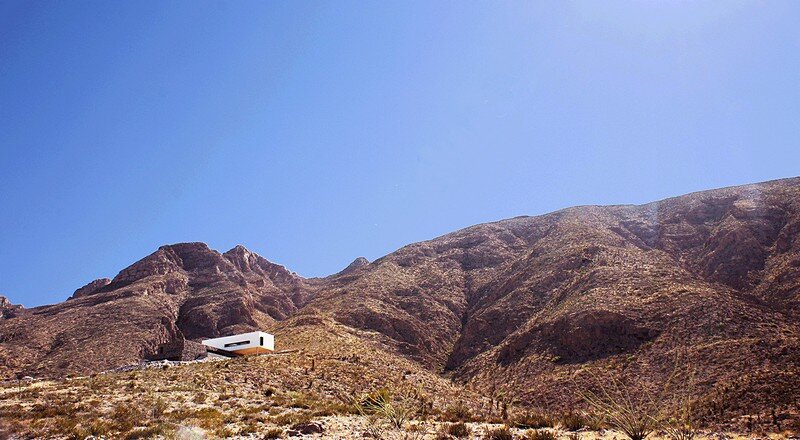 Thank you for reading this article!