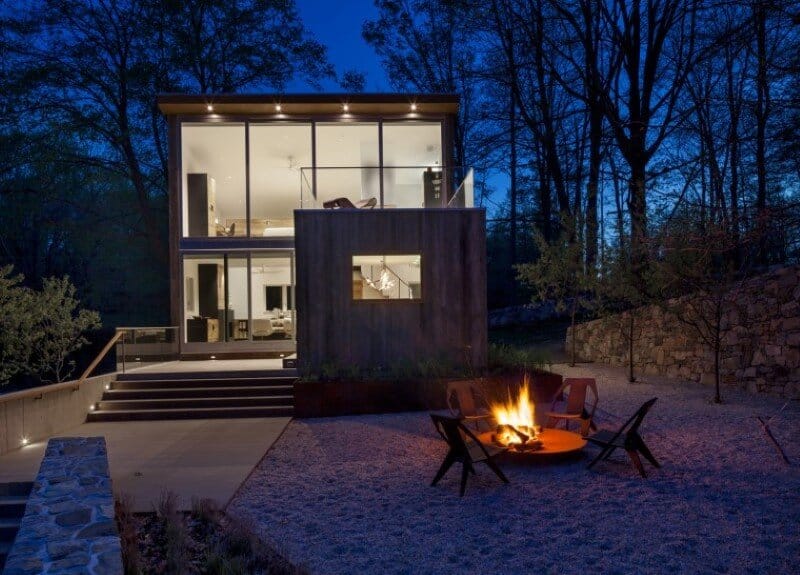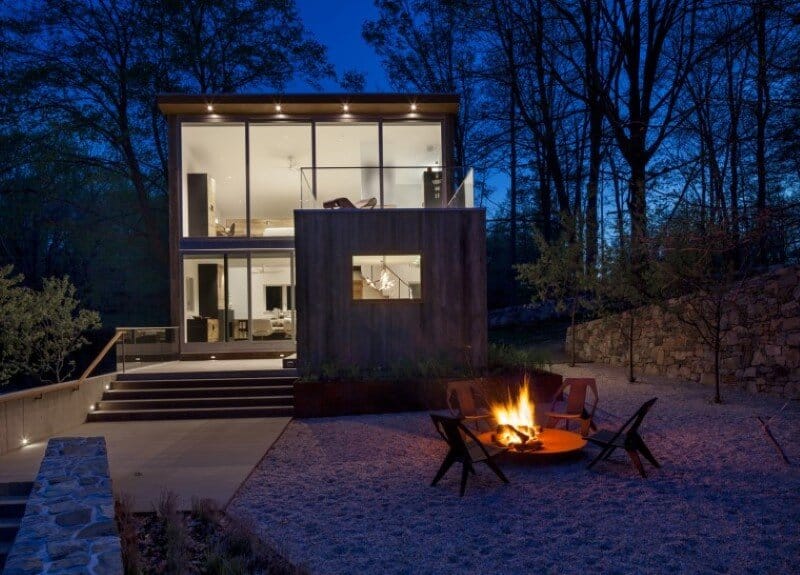 This country house is located in the Hudson Valley, New York, and was designed by Sharon Davis in 2014.
Constructed atop the foundation of an abandoned house and adjacent to a traditional clapboard barn, this project in New York's Hudson Valley represents a dialogue across generations. The 900-square-foot residence is both surprisingly contemporary and genuinely engaged with its context.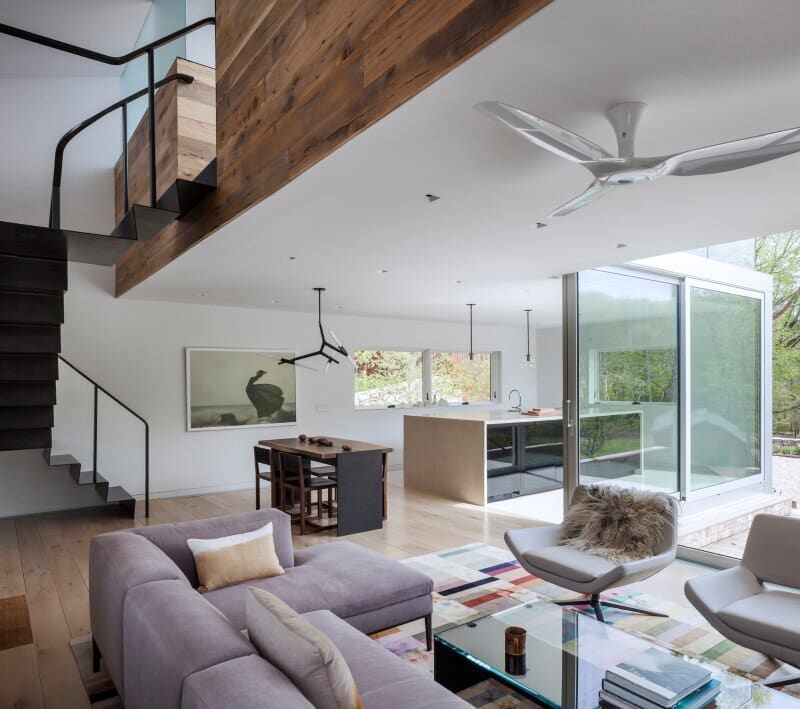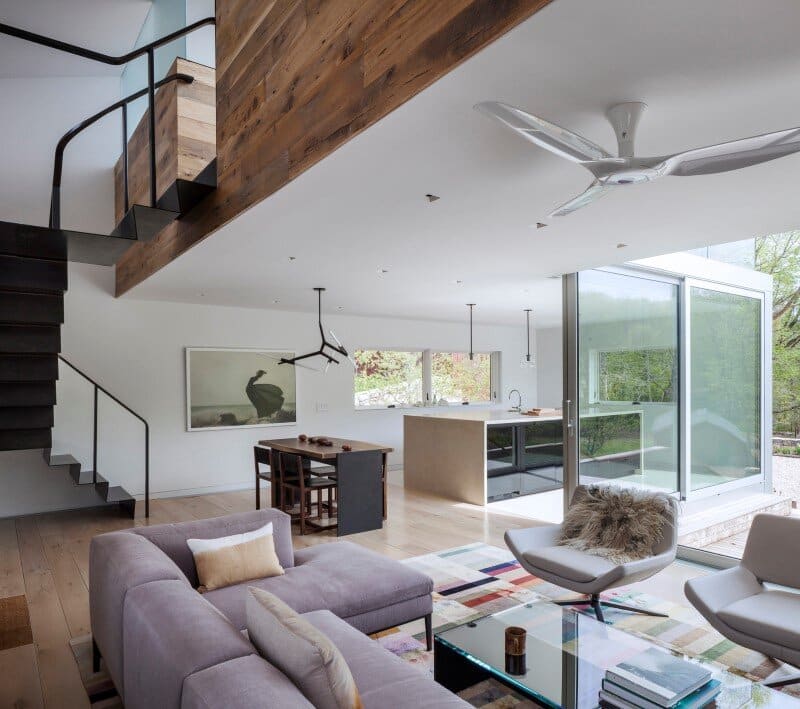 Take the old building, a gabled wood structure with minimal fenestration that steeled itself against the elements. Its replacement balances respect for precedent with the idyllic site's allure: The southeast side of the two-story house, which overlooks the Albany Post Road, is cloaked in traditional-seeming salvaged Douglas fir and a pitched roof; the opposite facade is installed with fully retractable sliding doors that dramatically connect the outdoors to within. A single-story volume extends from one corner of this rear elevation, so that the house wraps around a patio which steps toward the barn and into the wider, two-acre setting designed by Nelson Byrd Woltz Landscape Architects.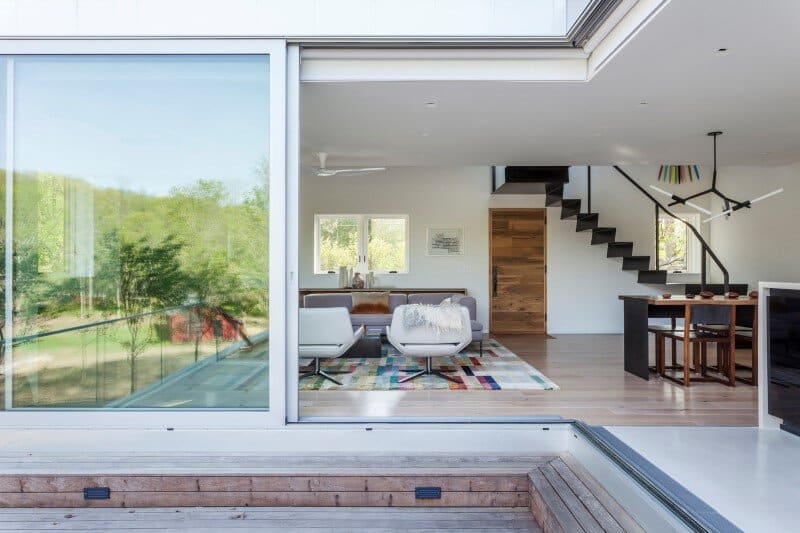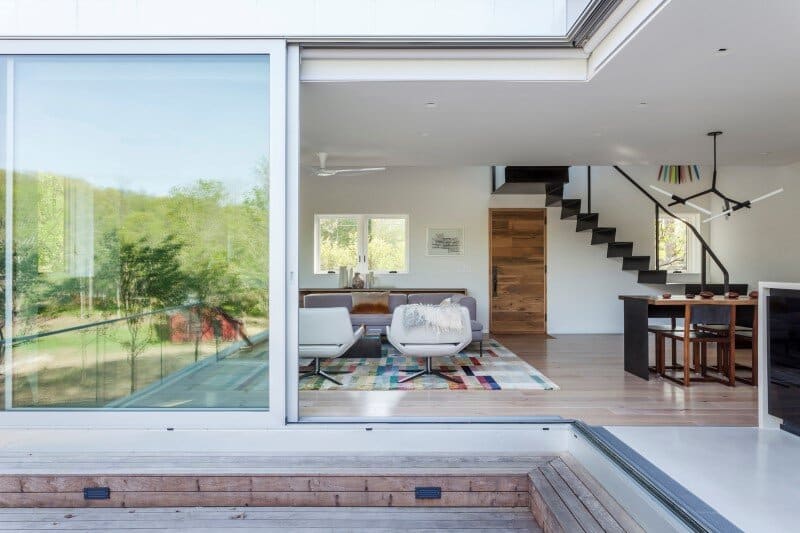 Past meets present in Garrison Country Home's approach to sustainability, as well. The interior exemplifies environmentally sensitive sourcing, with high-end millwork and finishes featuring recycled, reclaimed, and local materials. State-of-the-art geothermal heating and cooling and soy-foam insulation reduce ecological impact further. For more info visit Sharon Davis