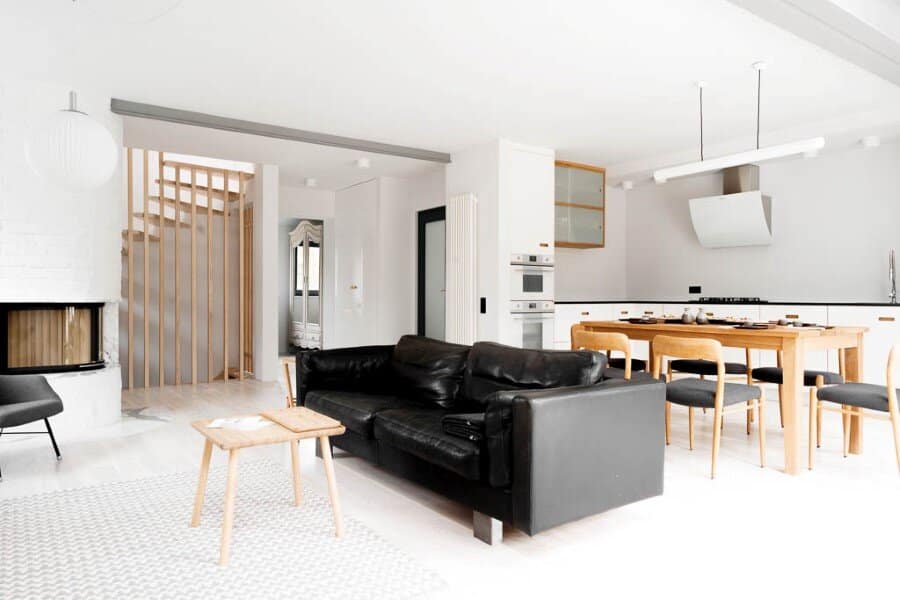 The "House in Gumieńce" was completed recently by Loft Szczecin Studio. The house is located in Gumieńce neighborhood, Szczecin (Poland).
The project included interior design of a 100 year old house after its expansion and modernization. In addition, it required designing a fireplace and a staircase connecting the three levels. Most of the furniture were designed and built by Loft Szczecin. Furniture were made of oak and were later oiled. Kitchen furniture were created from laminated plywood and the countertop is made of black granite.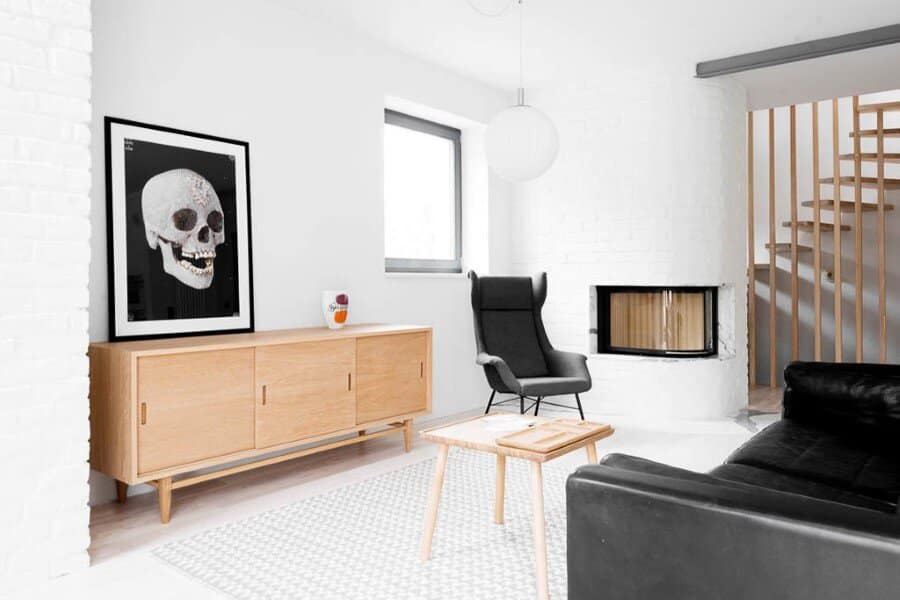 Vintage items were bought in auctions and have been restored by Loft Szczecin. These include the chairs designed by Niels Moller of danish production, the armchair of czech production from the 60s designed by Magda Sepova and small medical furniture from the early 20th century.
Interior design: Loft Szczecin Studio
Furniture realized by Marcin Wyszecki
Photos: Karolina Bak