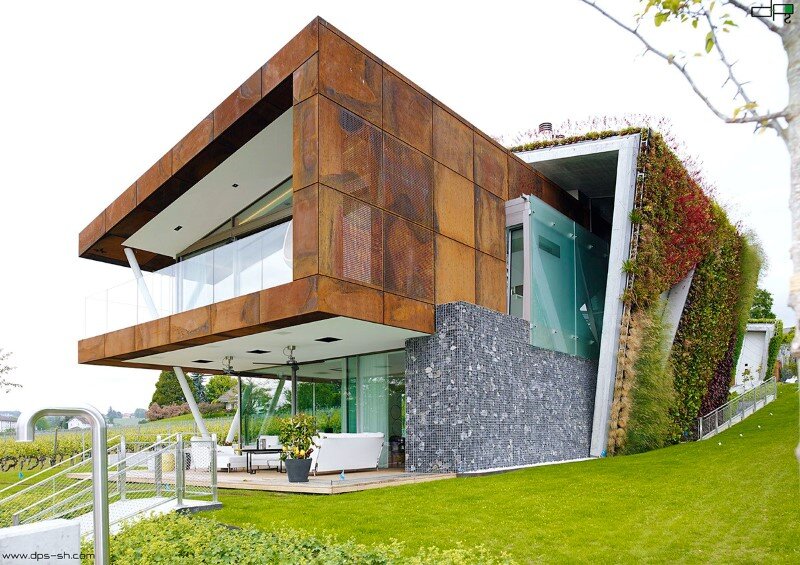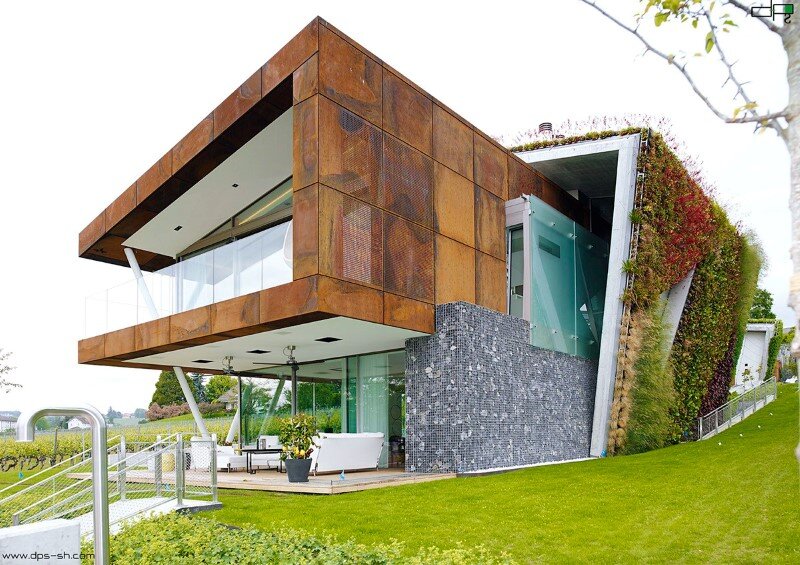 Design Paradigms Studio presents us this lovely eco friendly house design project completed in 2014. Villa Jewel Box is located in Lausanne, Switzerland and has an area of 300 square meters.
Description by Design Paradigms: The Villa is a mixed material structure utilizing recycled concrete, steel and wood as primary structural systems. The outer shell quickly became a multi faceted garden over a concrete structure.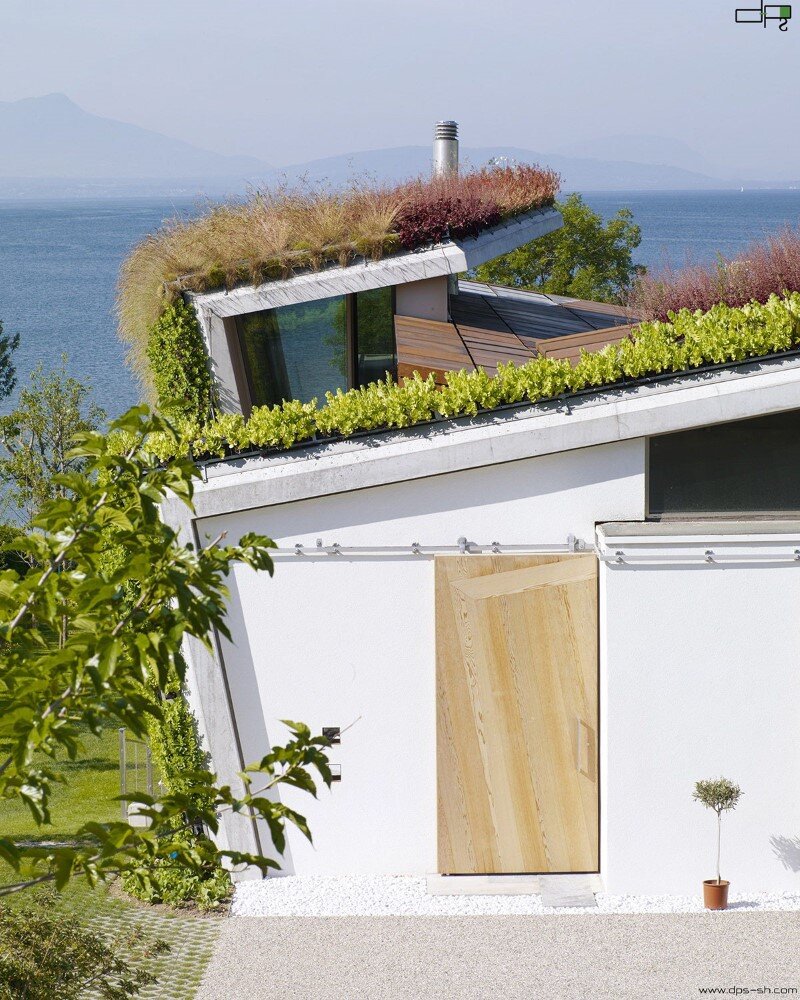 Partially opening itself up and revealing the primary body. We wanted something heavy but contradictory, suspended, creating a tension and through that tension an inherent calm. The primary body became a suspended core-ten box, being revealed in certain parts and covered by the shell structure in others.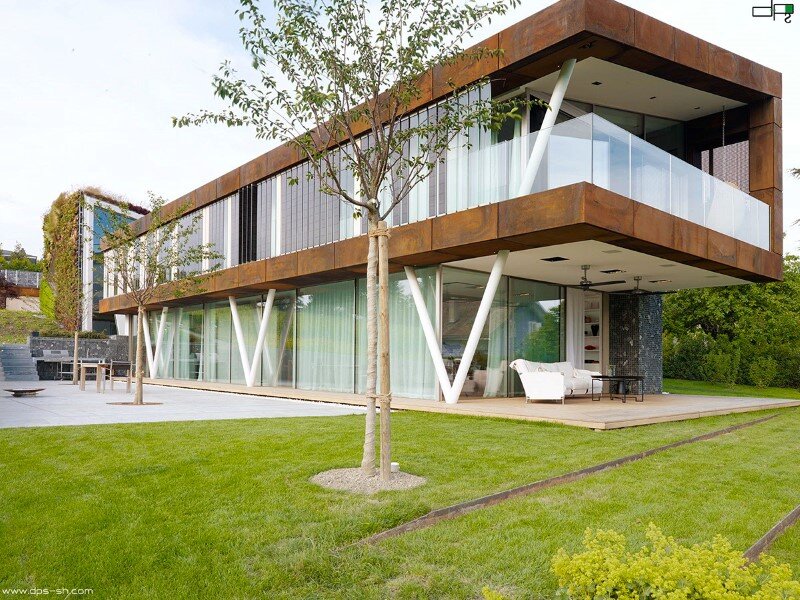 We imagined that this outer shell is a box that is in the process of being opened, hence the outward leaning eastern wall, and the suspended piece of metal became a jewel that is revealed as the box opens up. This notion has given the name to the villa: Villa Jewel Box. Visit Design Paradigms Studio