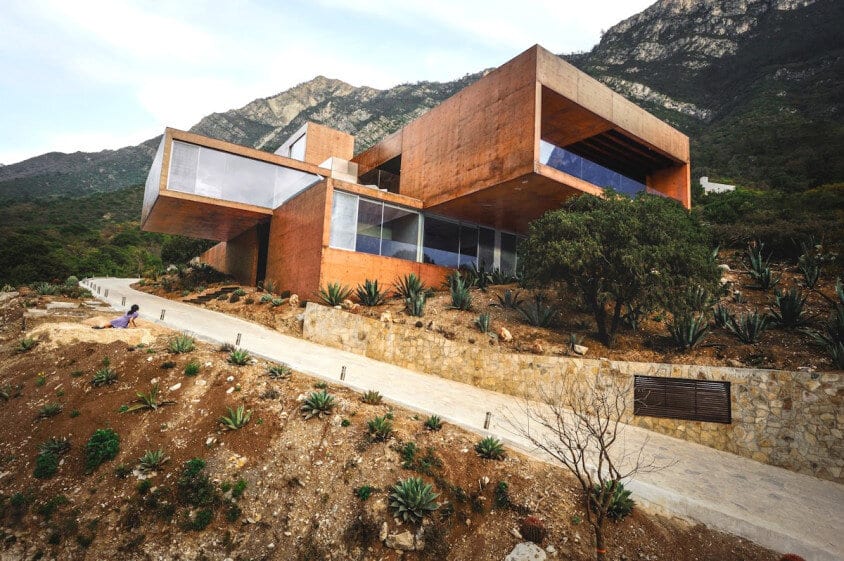 El Jonuco is a region of a great natural beauty, a place that reminds of the old Mexican communities located in valleys that are surrounded by high mountains. Here, from the most ancient times, people have coexisted with nature, vegetation and fauna; the land being inhabited by secular trees that need protection. In such a location, Narigua house designed by P mas Cero arquitectura (David Pedroza Castañeda) is situated. This modern house has a spectacular view on a range of 360 ° and is surrounded by cedar forests. The land has imposed a constructive approach through the overlapped and interconnected bodies.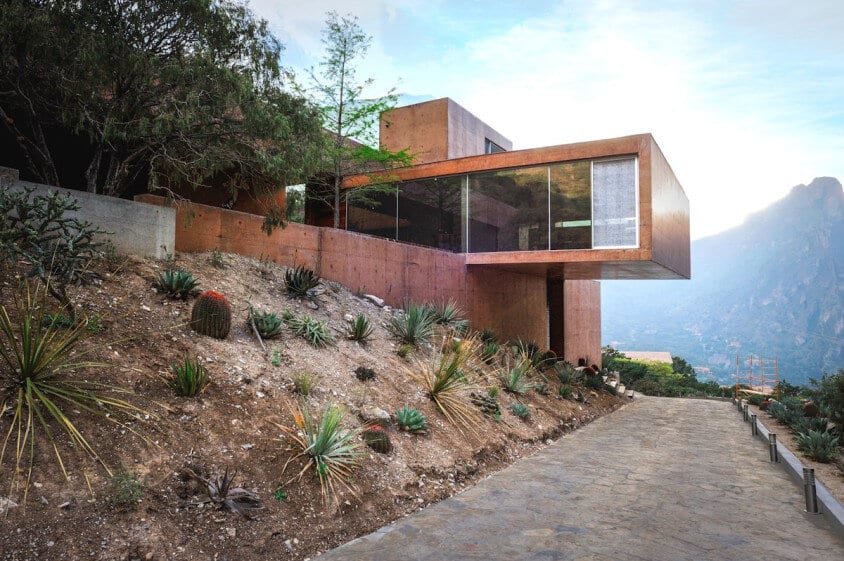 The building was organized in three bodies according to their utility function, respectively, one body for the parking, garage and auxiliaries, a second body for bedrooms and intimate needs and the third body is designed for the kitchen and social area. To the West, several terraces provide a relaxing frame outdoor and also ensure the pleasure of some spectacular views, dominated by the grandness of the mountain. Large porches provide protection from the rays of the sun and encourage spending time on terraces. The ground floor serves as a foundation and as a bridge for the terraces from the upper floor and has furnished rooms for visitors.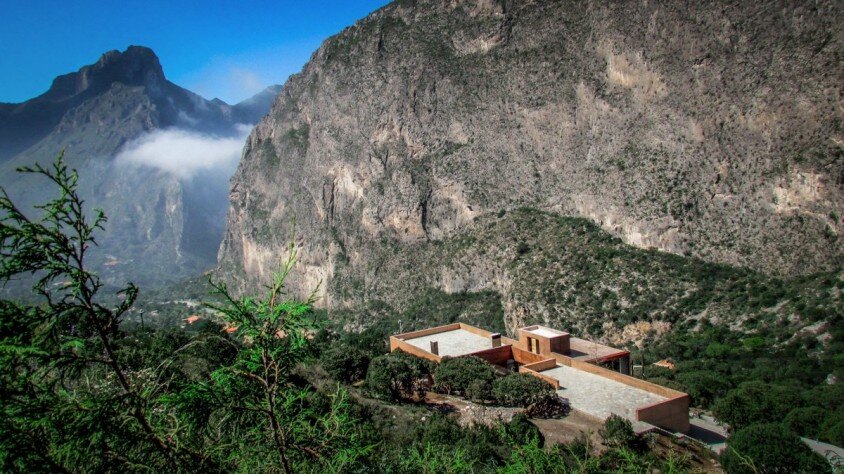 Even if from the outside, Narigua can seem massive and cold, the interior design and decorations are eclectic, warm and hospitable. Mexican traditions and art are present alongside elements of contemporary design. Rustic and modern elements work hand in hand to form a unified whole, dashed by Mexican color and tradition. The rich history of pre-Mexican civilizations asserts itself through statues and pieces of art that impose respect and give an emotional charge. Narigua House seems to be connected to the mountains and borrows something from its grandness, looking like it is carved from stone.
Photography Sofia Flores Chapa