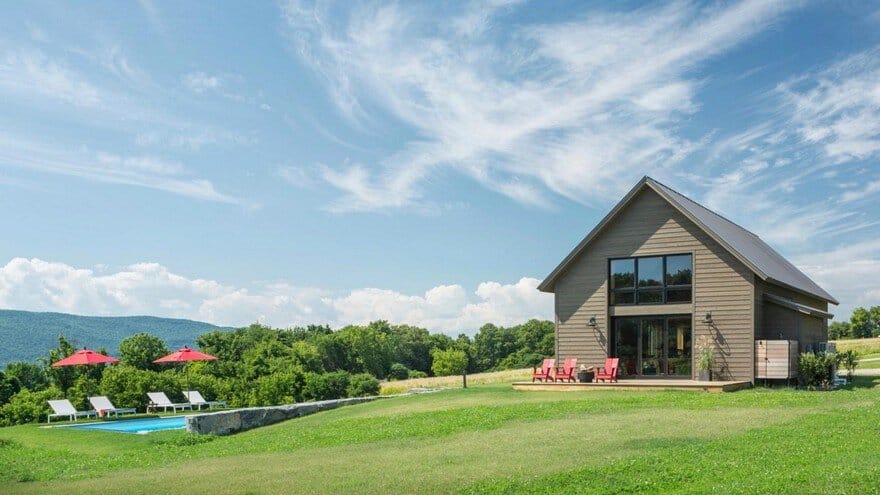 Architects: Joan Heaton Architects
Project: Vermont Modern Barn
Location: Weybridge, Vermont, United States
Builder: Silver Maple Construction
Year 2016
Photography: Jim Westphalen
The Vermont modern barn, a small, simple, get-away home is sited to take advantage of southern exposure and views to the west. The barn, modeled on the local form, is updated with a structural system of steel beams and big expanses of glass in the windows and doors. A twelve-foot wide sliding door disappears into the gable end wall and a pivot entry door welcomes the owner and visitors. A "bump out" containing four bunk beds accommodates overnight guests.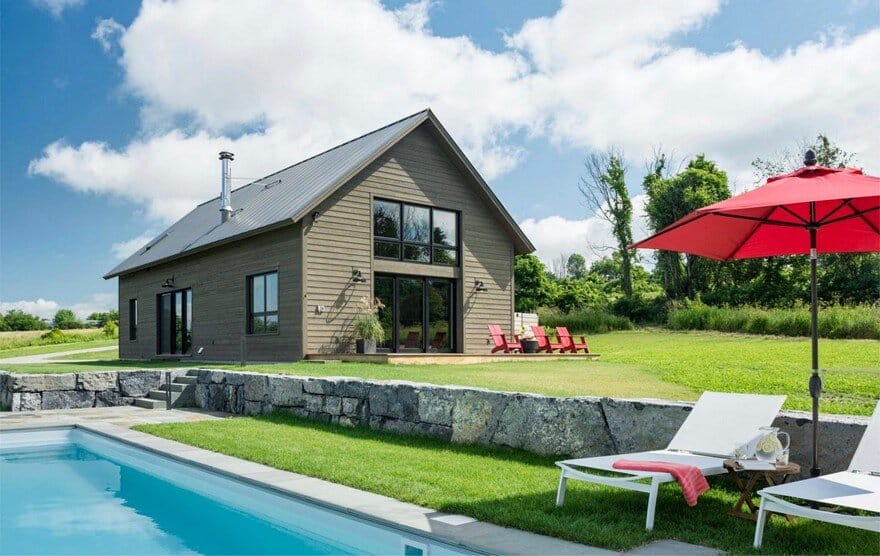 "When looking for a design partner for a new home I was building in Weybridge, VT, I was introduced to Joan and her talent. Joan' s ability to bring creativity, quality and personality to my project was outstanding. She recognized and encouraged my participation in the process, she listened em every step of the way, while still helping me see what I couldn't see. Building this home has been one of the most rewarding things I have ever done, and I couldn't have done it without her!"