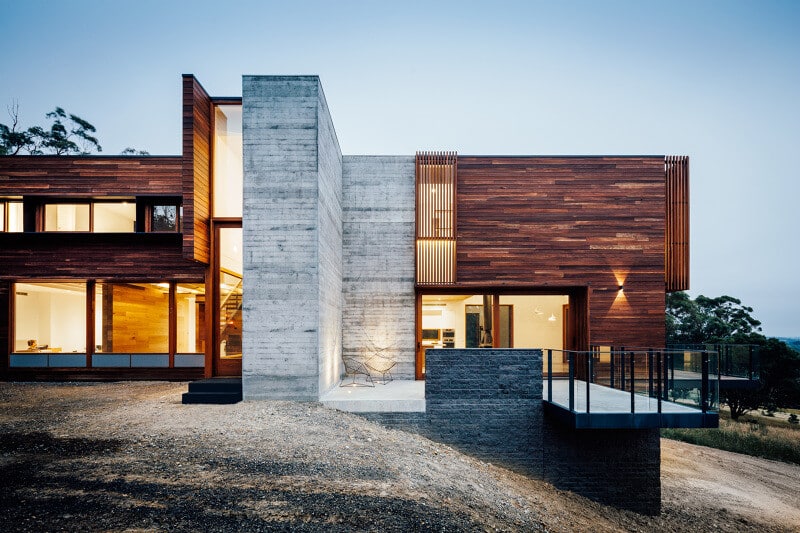 Invermay House is a residential project developed by Moloney Architects, architecture studio founded by Mick and Jules Moloney in 2007. This family home is located in the rural area near the city of Ballarat, Victoria, Australia.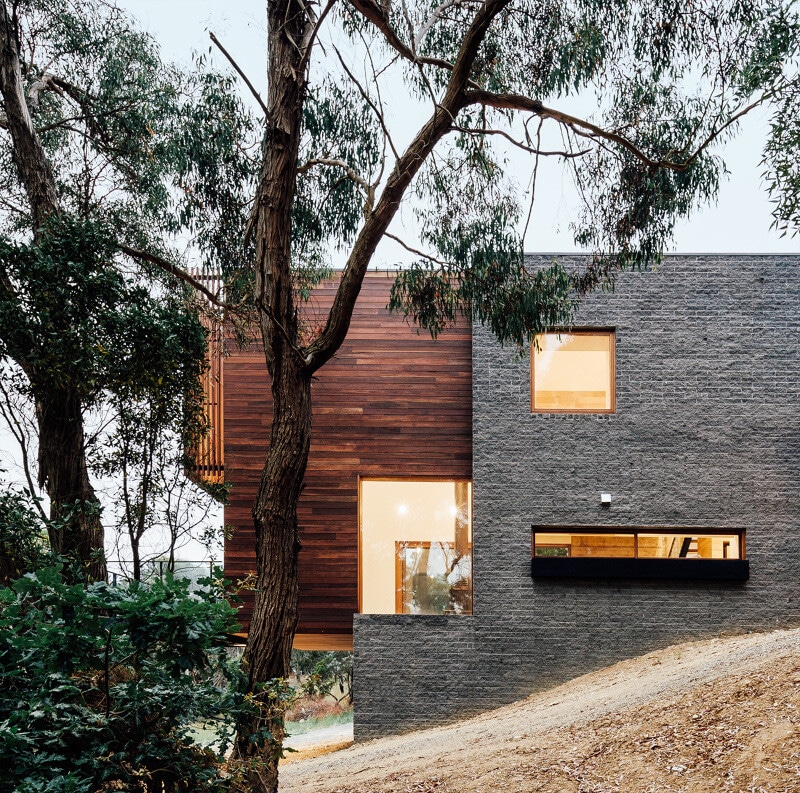 The architect's description
The brief for this family home on a large sloping site near Ballarat required the framing of south facing views whilst maximising north light. Living spaces on the ground floor engage directly with the outdoor and landscape spaces, whilst the upstairs bedrooms have views into the surrounding tree canopies. The cantilevered form sets up a dramatic view over Ballarat, and is oriented east-west to provide every room with access to north light.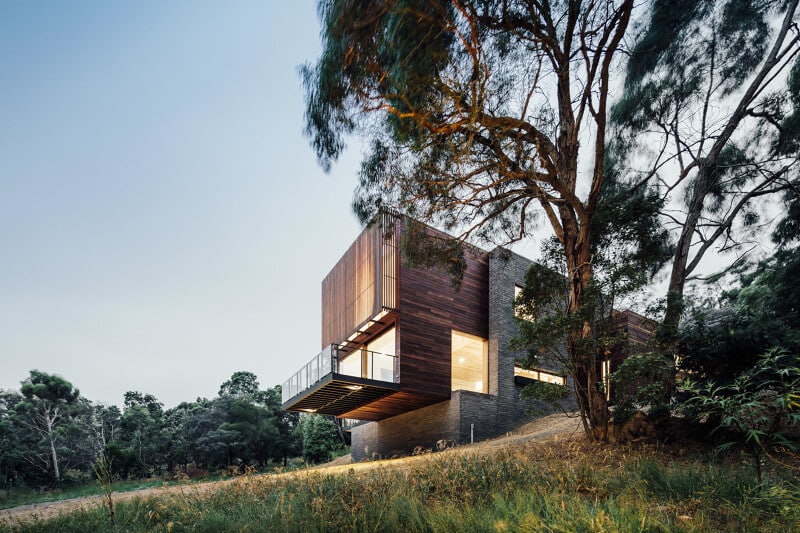 The form is a simple linear block, divided internally into a series of horizontally and vertically connected open spaces. The envelope (wooden facade) uses  naturally fire resistant spotted gum cladding, insulated in-situ concrete panels, and split-face concrete block to suit the site's BAL29 bushfire rating. The cladding will be left to weather, reflecting the greys of the surrounding bush. Photography by Michael Kai