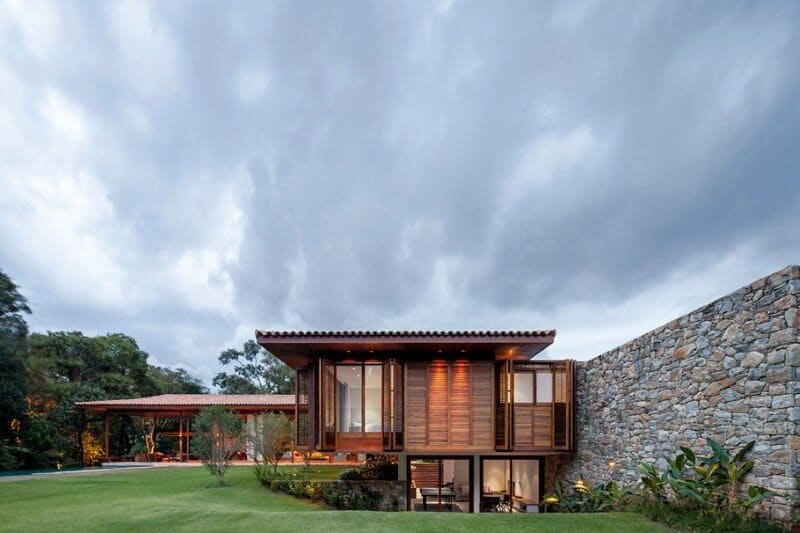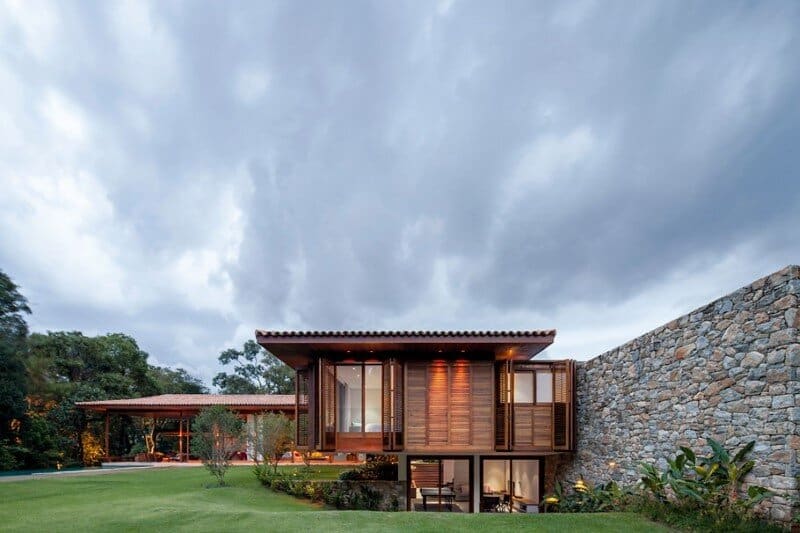 GS House is a modern country house designed by Brazilian studio Jacobsen Arquitetura. GS House is located in Itu, São Paulo, and has a built area of 1190 square meters.
Description by Jacobsen Arquitetura: From time to time our clients request residences with traditional gable roof, eaves and ceramic tiles. A modern country house with a Brazilian farm look. Briefly, this was a request from a nice young couple from São Paulo for their country house an hour away from the city.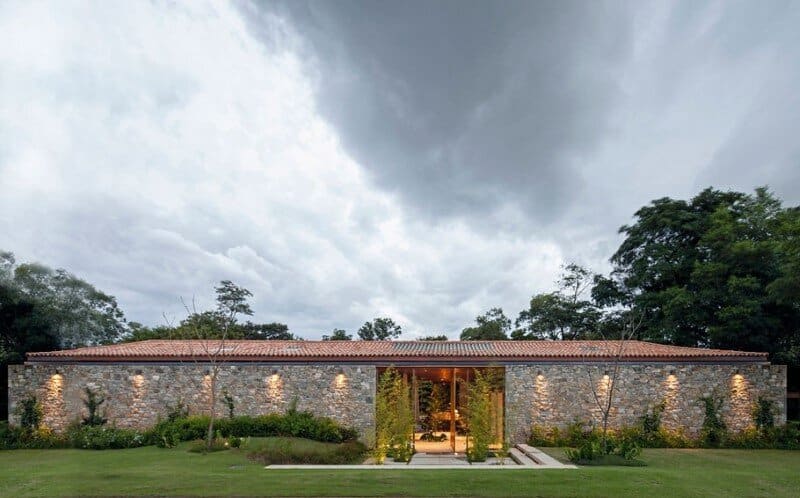 Contrary to what it may seem, the contradiction of the colonial Brazilian vocabulary with the contemporary concepts of architecture inspired us to promote this matrimony. Therefore, tiles, stone walls, wooden structure, shutters, rough granite floors and floorboards coexist with double height ceilings, large glass door, extended eaves, suspended rooms which are independent from the slender structure.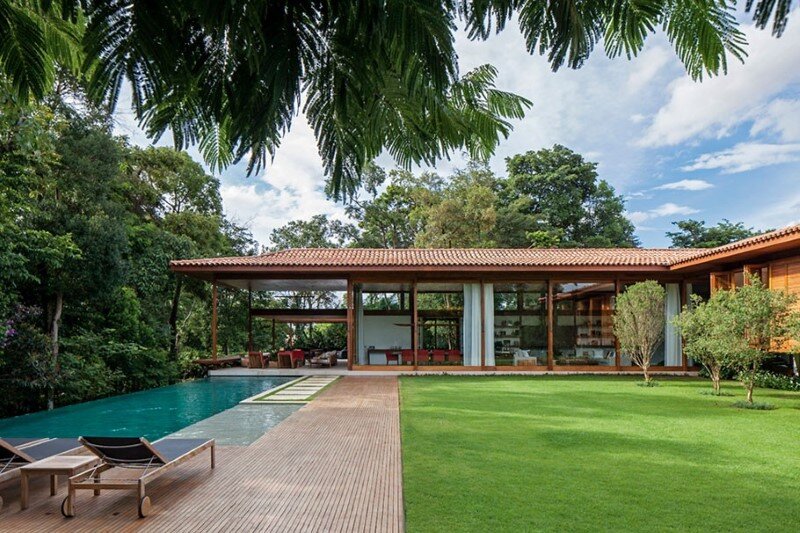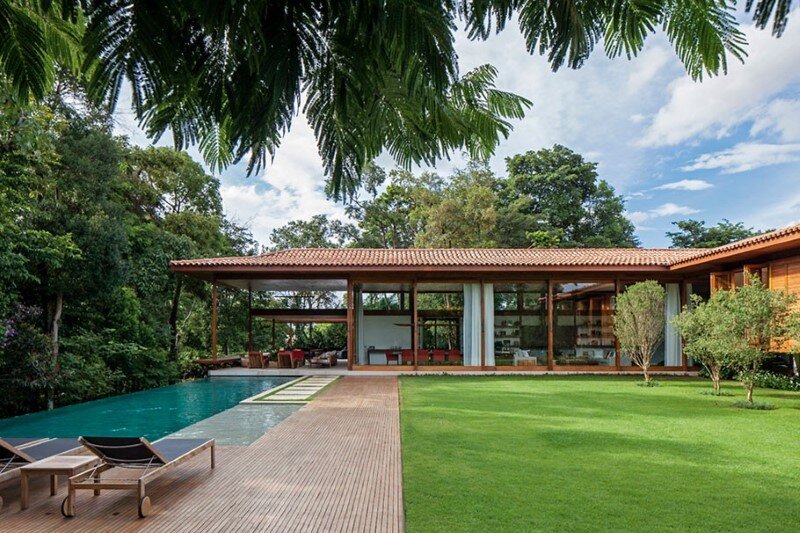 The house entrance is marked by a large internal garden immersed in natural light that acts like as the lungs of the building and is responsible for the distribution of the flows for intimate areas, attained through middle level stairs. Lounge and veranda are contiguous and open directly to the garden and pool which face the forest. The sauna, gym, home theater and service area are disguised amongst the gaps of the topography making construction noticeably leaner and lighter.
Office: Jacobsen Arquitetura
Concept: Paulo e Bernardo Jacobsen
Project Leader: Fabiana Porto, Marcia Bontempo, Marina Nogaró, Rafael Henrique de Oliveira
Team: Christian Rojas, Daniel Vannucci, Edgar Murata, Gabriel Bocchile, Henrique Carvalho, Marcela Siniauskas e Ricardo Luna.
Interiors: Jacobsen Arquitetura (Eza Viegas)
Team (Interiors): Debora Stefanelli e Priscilla Martins
Landscape: Gil Fialho
Light Design: Lightworks
Photos: Leonardo Finotti