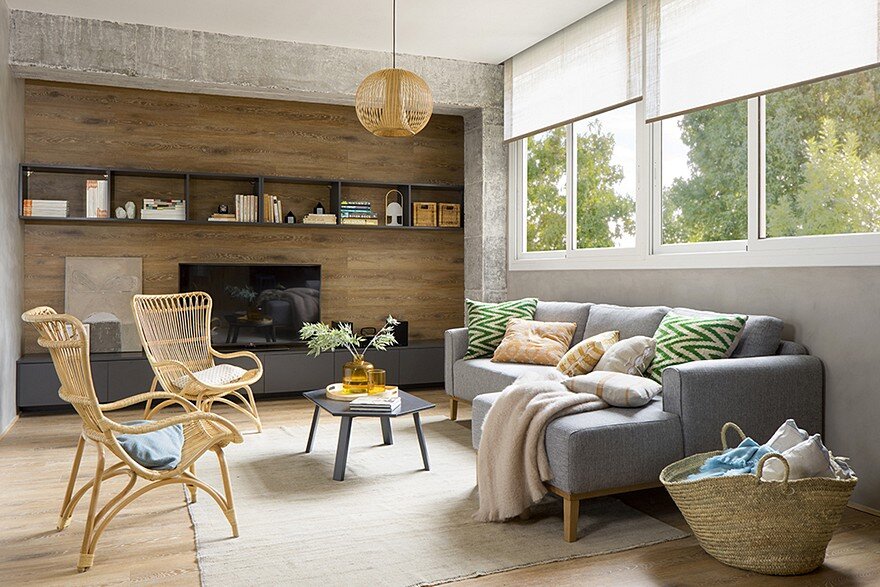 Architects: Egue y Seta
Project: Spanish apartment – Poblenou in 3 acts
Project Team: Daniel Pérez, Felipe Araujo, Gaia Trotta, Szymon Keller, Covadonga Díaz
Area: 75m2
Location: Poblenou, Barcelona, Spain
Year 2017
Photography: Vicugo Foto, Mauricio Fuertes
From the architect: A housing unit that due to Barcelona´s rising rental apartment demand was divided, as it happens with theatre plays, in three acts. Located in the very heart of Poblenou it manages to reflect the neighbourhood's industrial character while sequentially unfolding its spaces in a narrative manner. With an excellent mix and summer mood, this spanish apartment looks bright and cheerful.