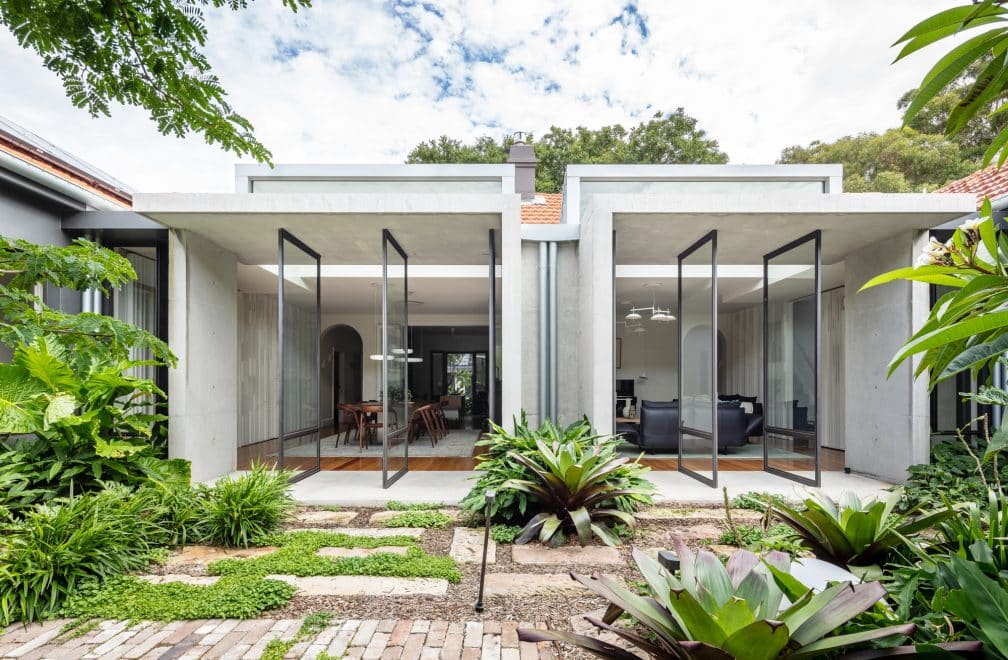 Project: Twin Set House
Architects: Welsh + Major
Landscape: Emily Simpson Landscape Architect
Location: Gadigal and Wangal Land / Glebe, New South Wales, Australia
Photo Credits: Tom Ferguson
Text by Welsh + Major
Awards
2019 Australian Institute of Architects, NSW Chapter, Shortlisted for Residential Alterations + Additions Award
To accommodate a large busy family, this semi-detached house was expanded into its twin, creating a much larger home while allowing for the future re-division of the building into two homes again. From the street, the expansion is designed to be discrete, maintaining the original streetscape and scale.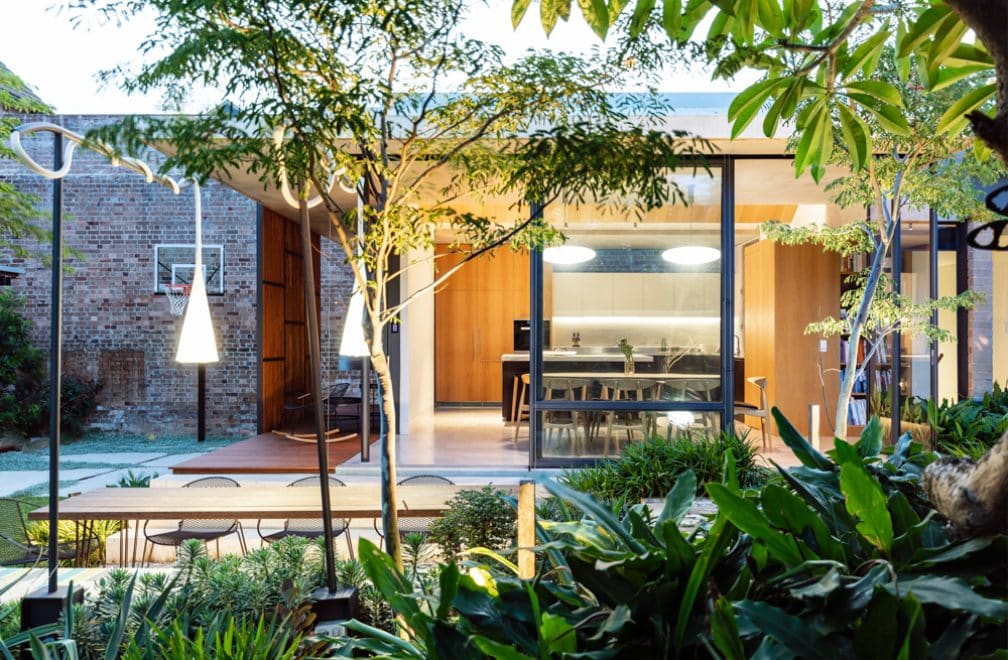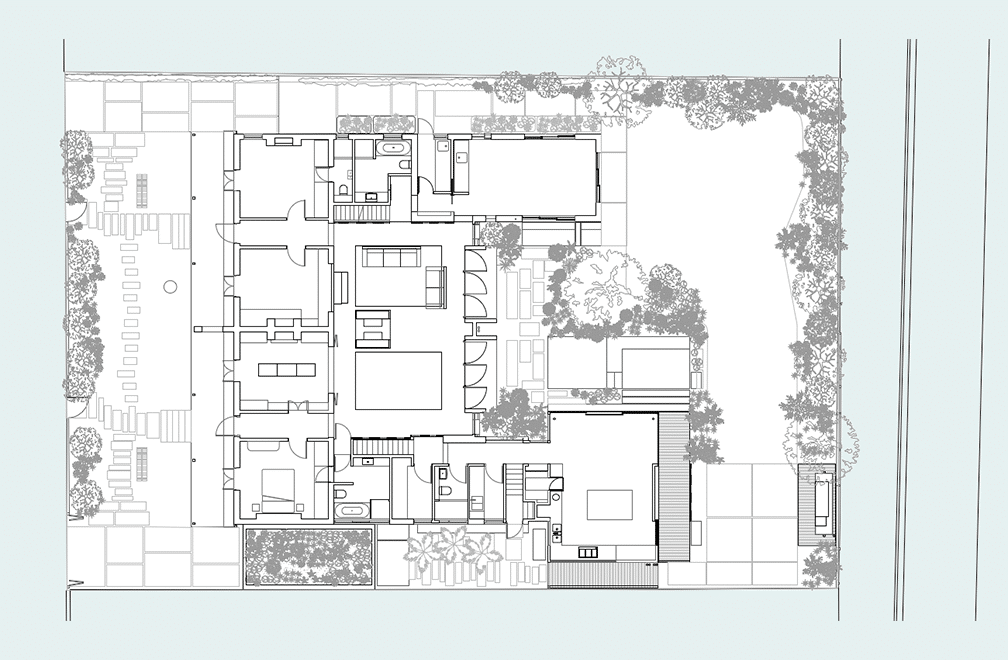 Beyond, the Twin Set house is reorientated to focus on the central garden courtyard, around which the living spaces of the house are arranged. Concrete cassettes inserted into the rear of the old house frame and screen views and channel light deep into the plan. A new pavilion, composed as a series of intersecting horizontal and vertical elements, completes the framing of the courtyard and the refocusing of the house.