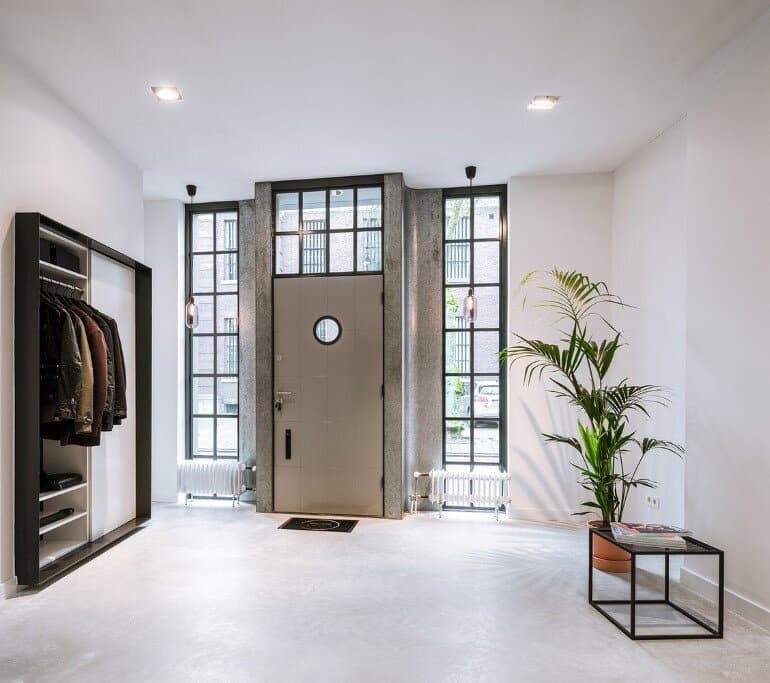 Utrecht based architecture practice EVA Architecten have transformed an old workshop in the dense historical center of 's-Hertogenbosch into a spacious luxury apartment. The explicit wish of the client was to be able to enjoy the property as one large space. Various voids/vides were introduced that allow daylight to penetrate deep into the home. Despite the depth of the 20m deep volume, light enters the apartment from three sides. White walls and roof lights help to brighten the space, creating perfect photographic opportunities.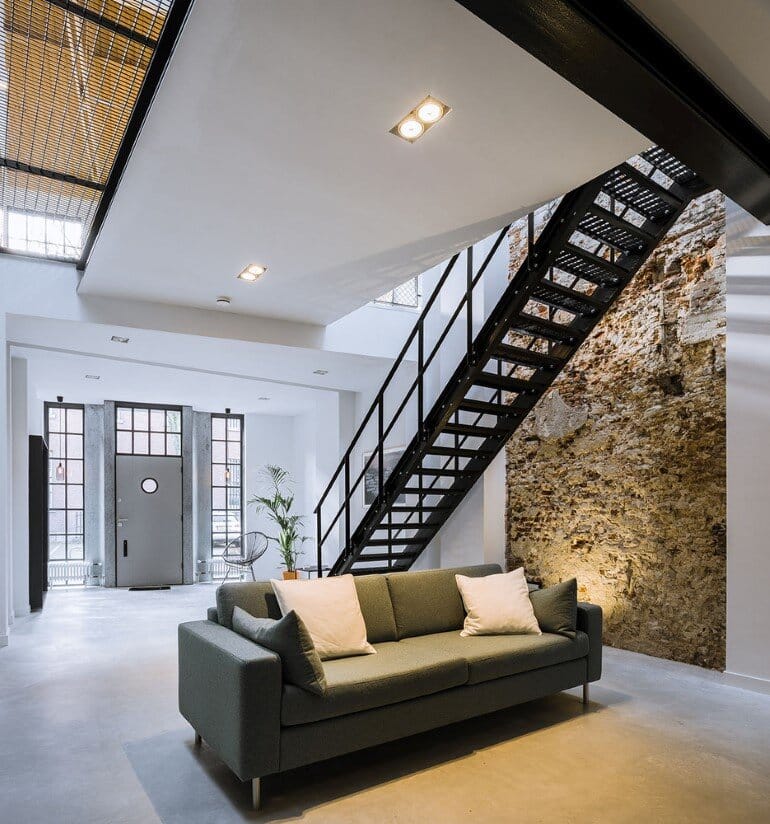 The wooden core, organizing utilities with one strong gesture, establish many routes and views, with a surprising sense of space as a result. In contrast to the white walls, dark steel stairs to the upper level and load baring beams were included.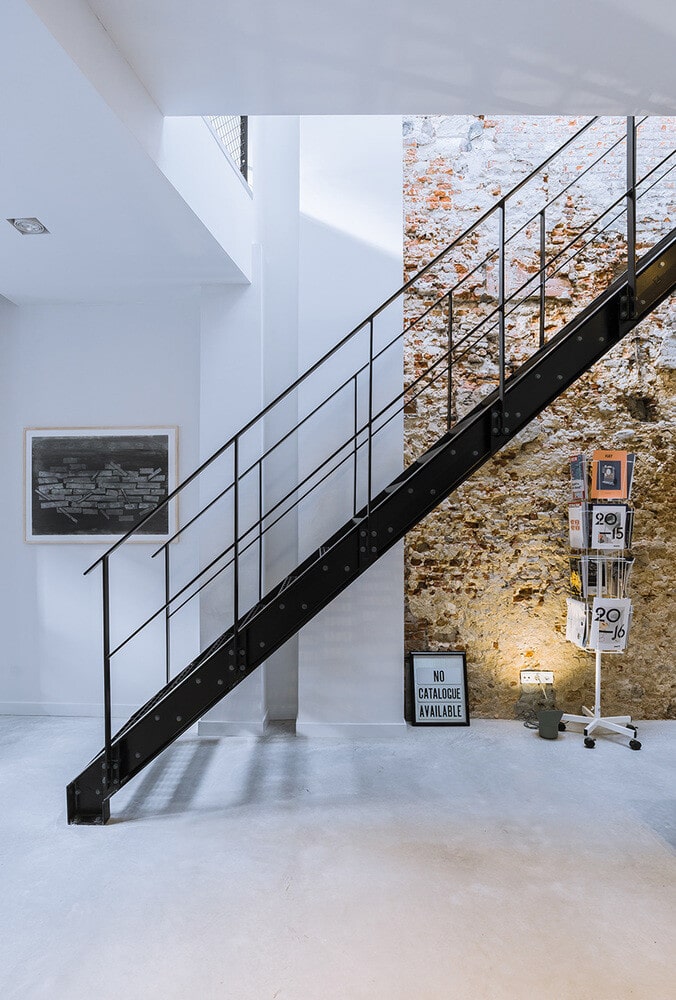 The functional elements such as bathroom, toilets, storage room and kitchen are grouped in one large timber volume that also connects the floors. Touches of the original space, like the wall below, can still be seen and appreciated.
Architects: EVA architecten
Location: The Netherlands, s-Hertogenbosch
Area: 200.0 sqm
Photographs: Sebastian van Damme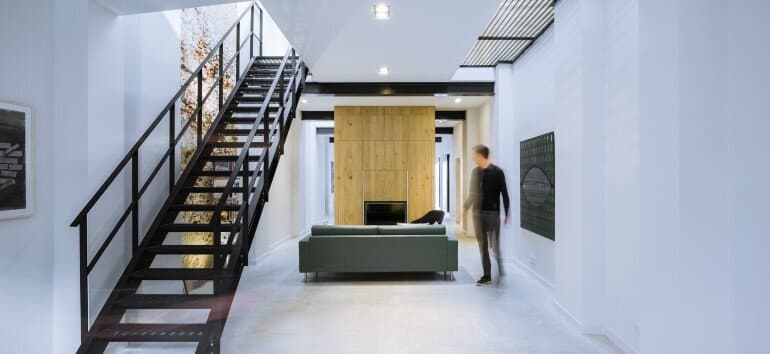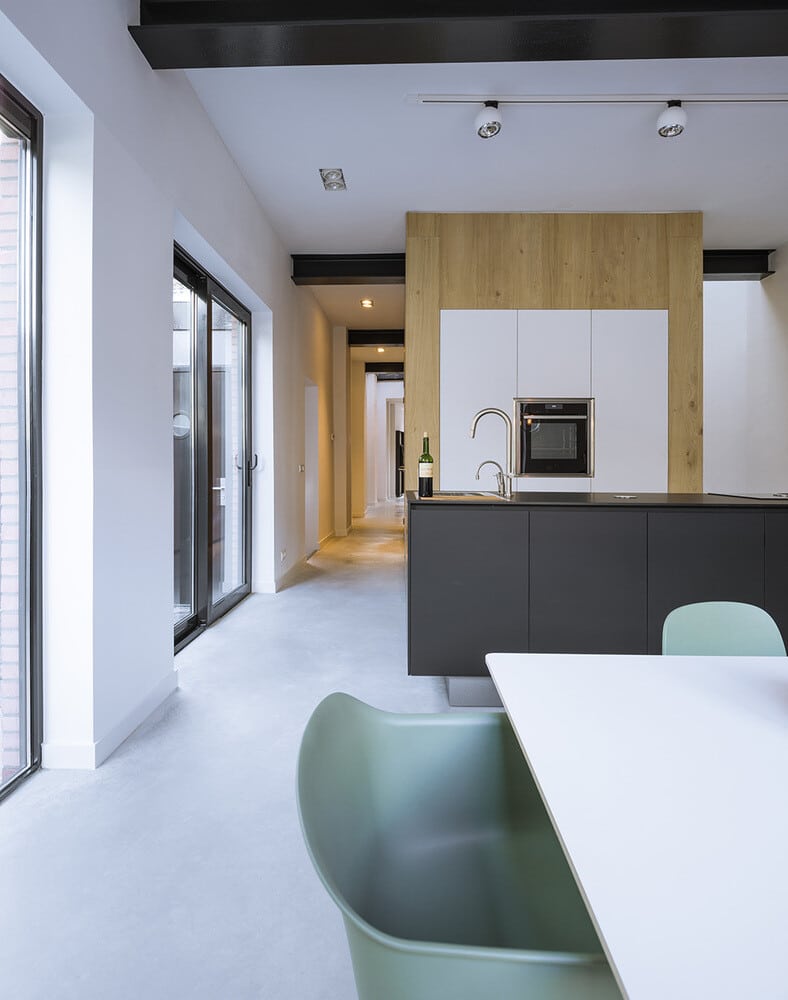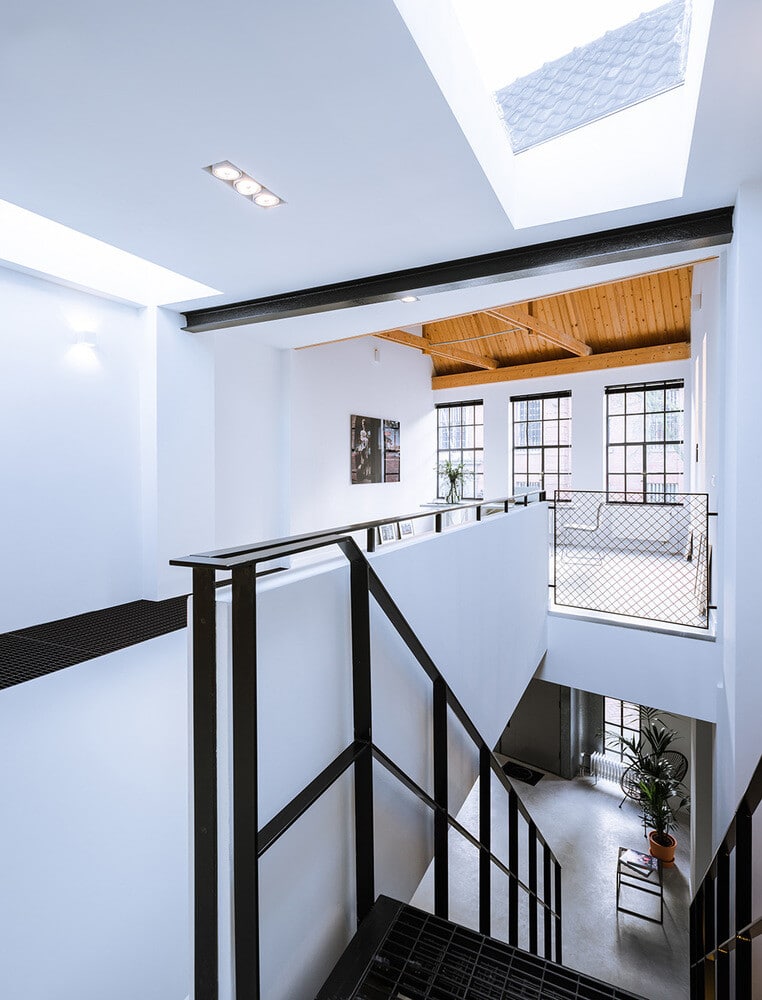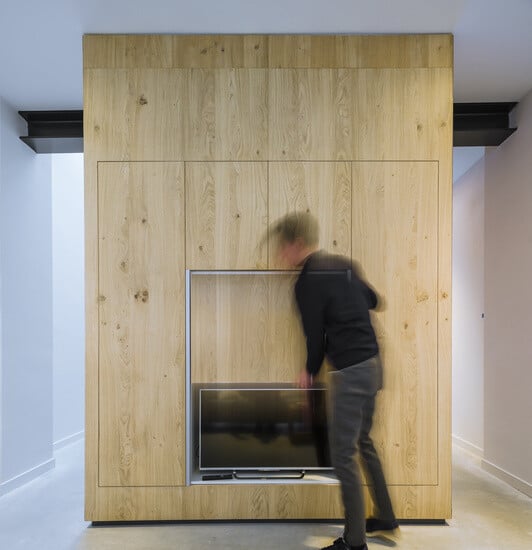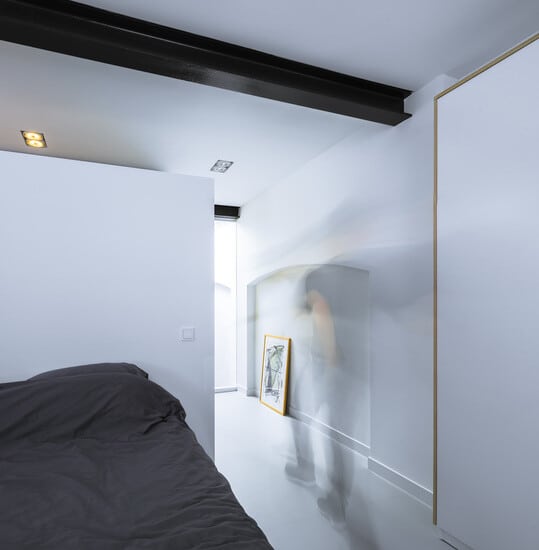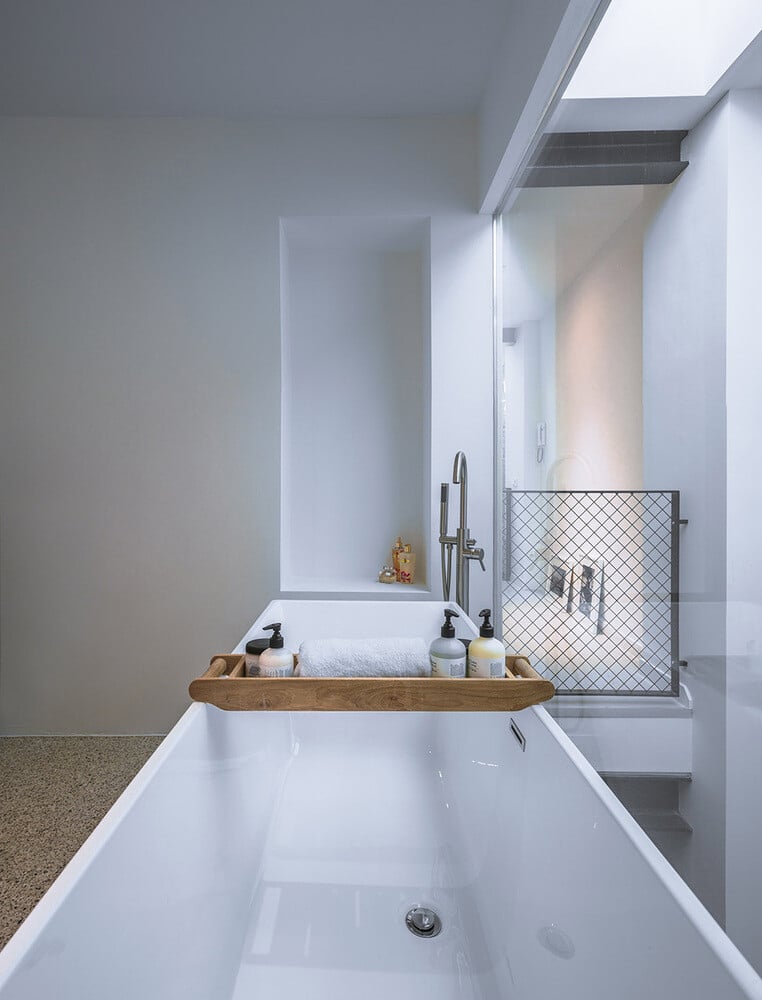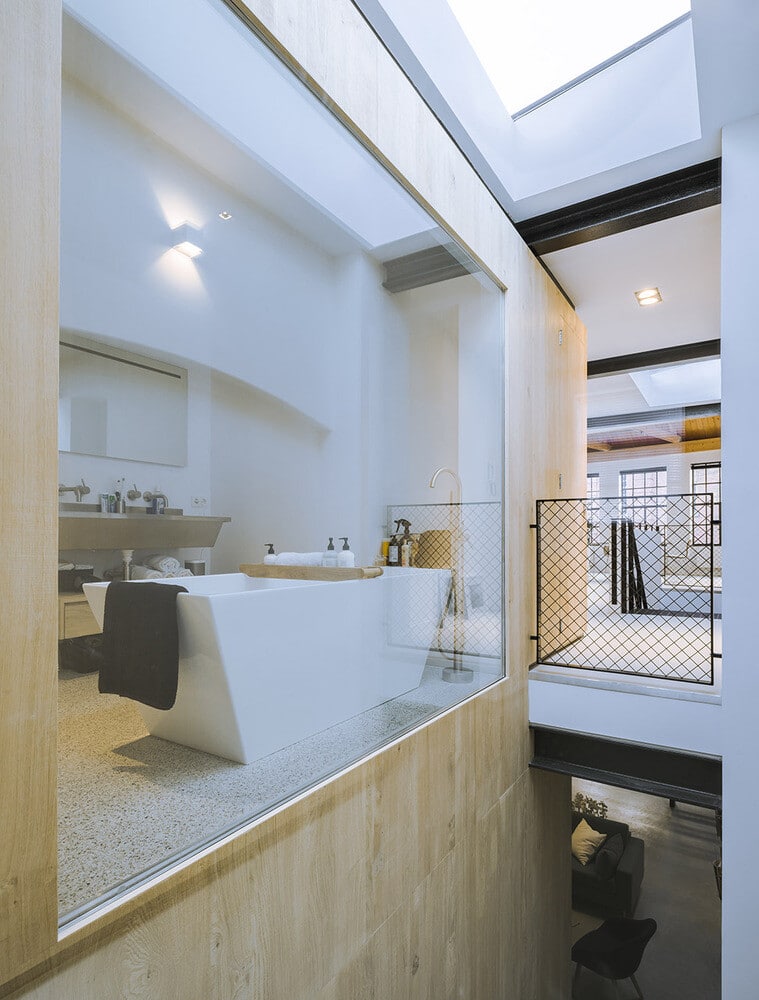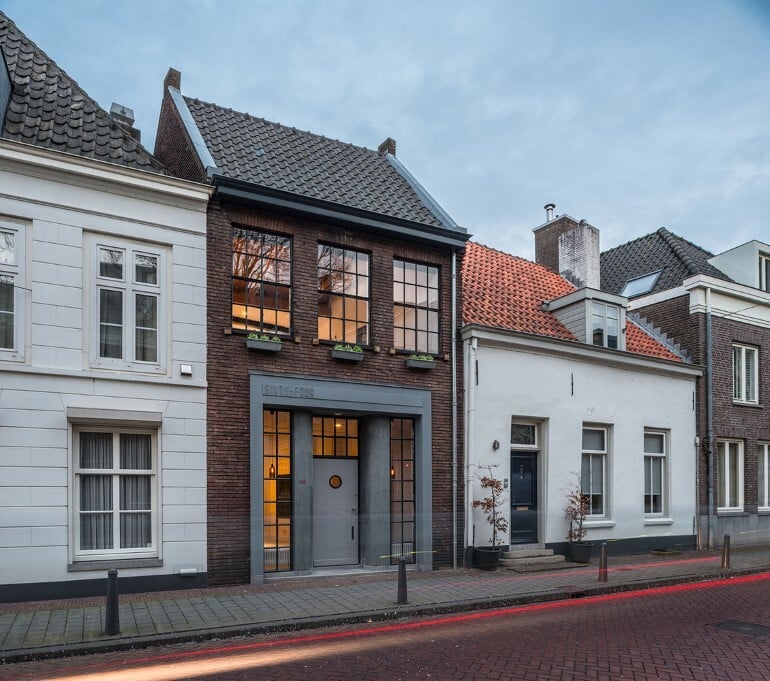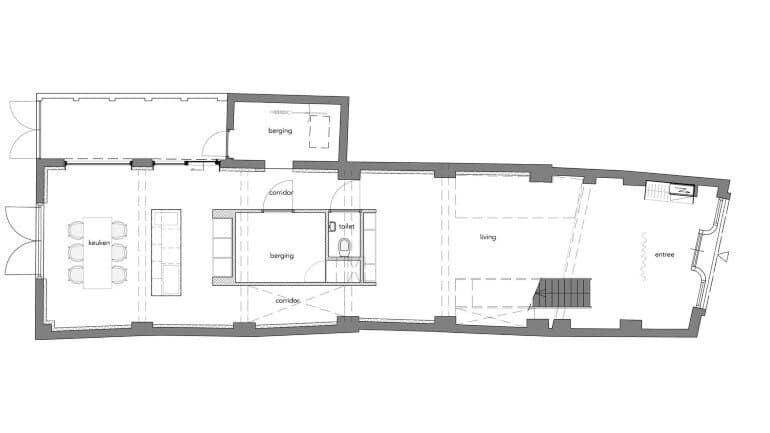 Thank you for reading this article!