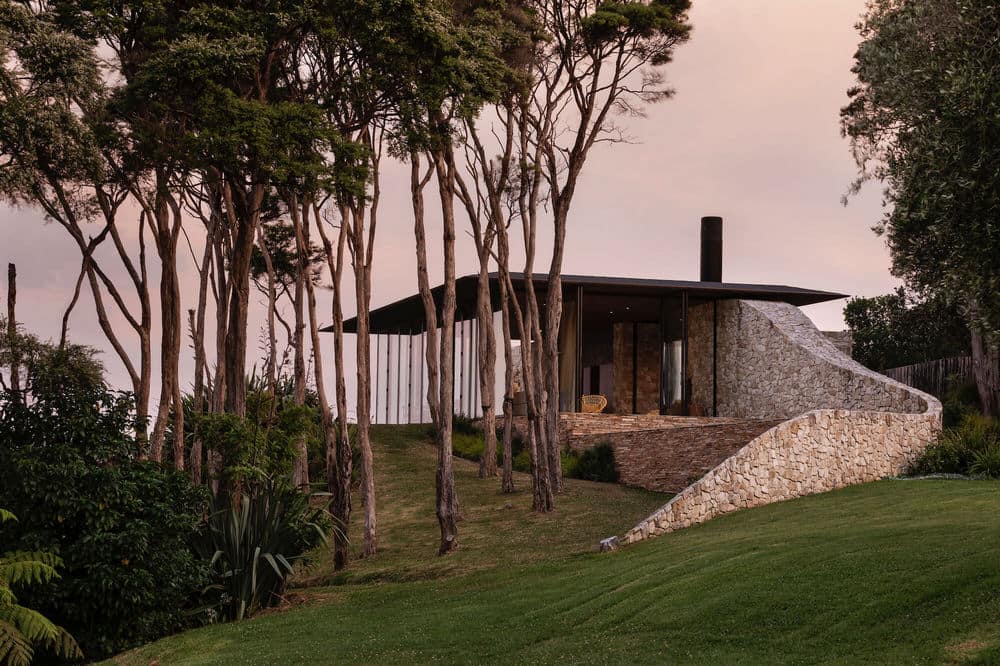 Project: Waiheke Residence
Architecture and Interior Design: Cheshire Architects
Lead Architect: George Gregory
Buider: Lindesay Construction
Landscape: URBANite
Location: Waiheke Island, Auckland, New Zealand
Completed: 01/07/2019
Photo Credits: Sam Harnett
The Client
A couple whose lives were focused on hospitality. They were new clients to Cheshire and engaged the firm after seeing two small, charred black cabins they had made. The clients adored the cabins and saw an opportunity to establish something special on their site, which was a couple of hectares of land located on the furthest reaches of Waiheke Island. They had used this place to escape from their fast-paced city lives. A place to come, pause and dwell.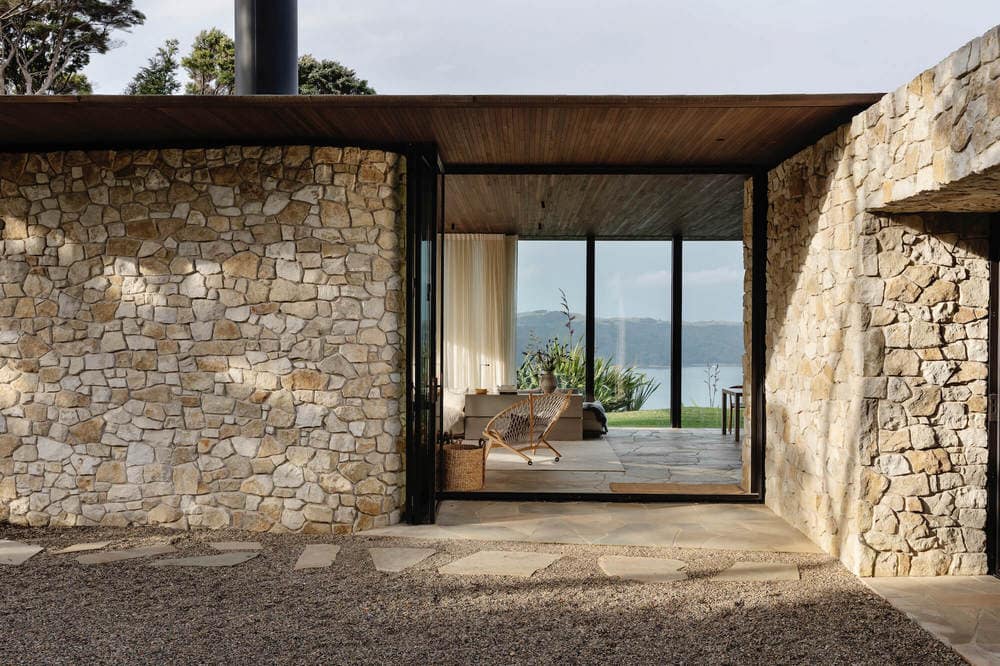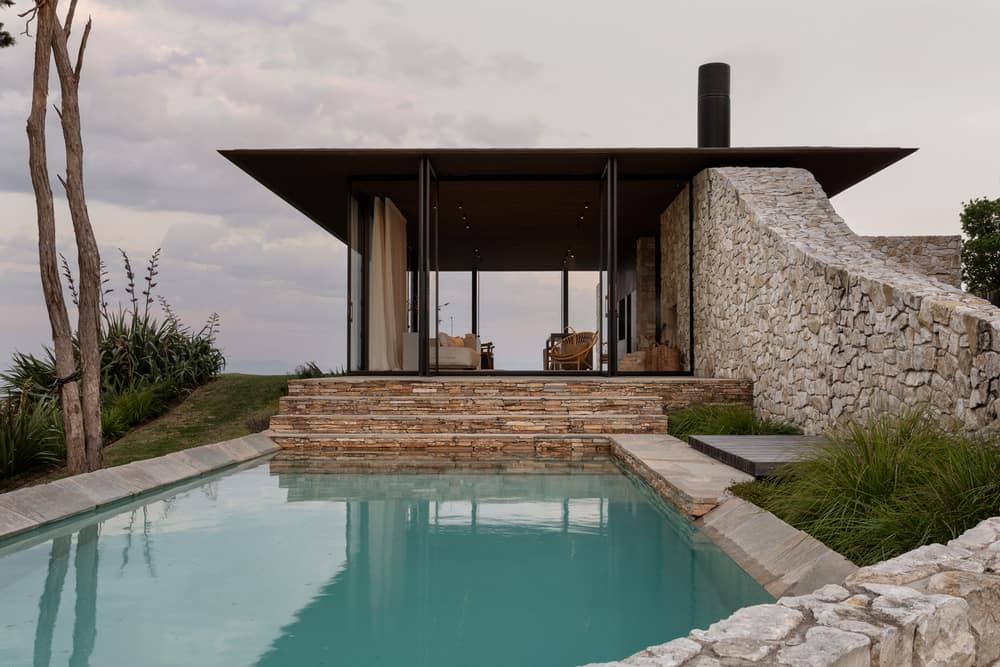 The Challenge
The clients were entertainers and wanted a place to dine thirty and sleep none of their guests. They wanted to focus the home on living without the need for endless supporting spaces. The site was spectacular. Immersed in native New Zealand bush, much of the land is unable to be occupied with its steep contour running down to the sea's edge.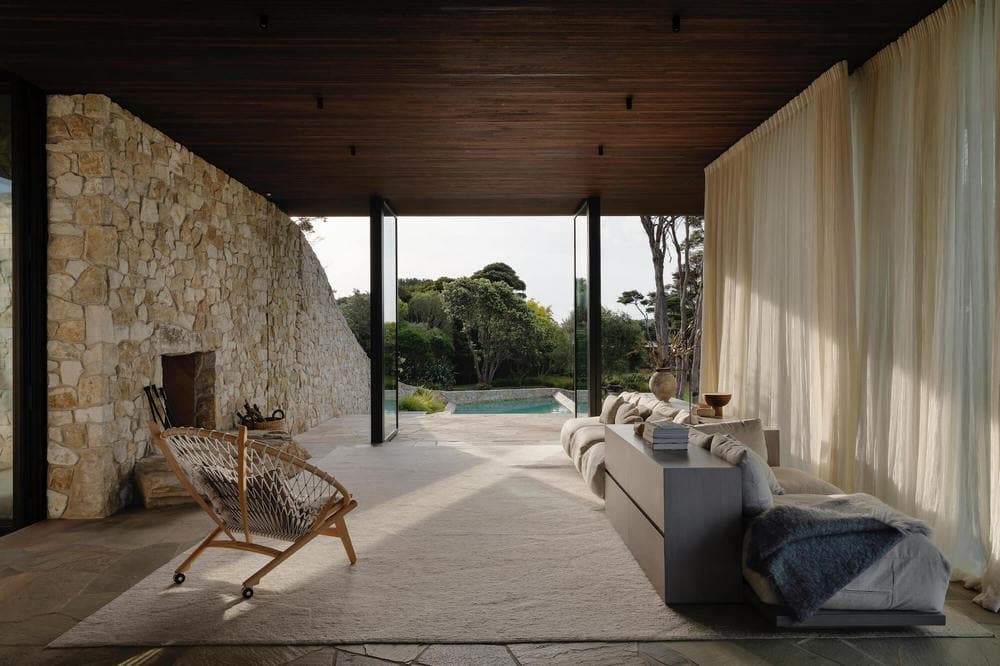 The Solution
The desire to focus the home on living without the need for endless supporting spaces was a wonderful opportunity – to build with control, carefully placing value on space and selecting just a couple of special materials to gild those surfaces.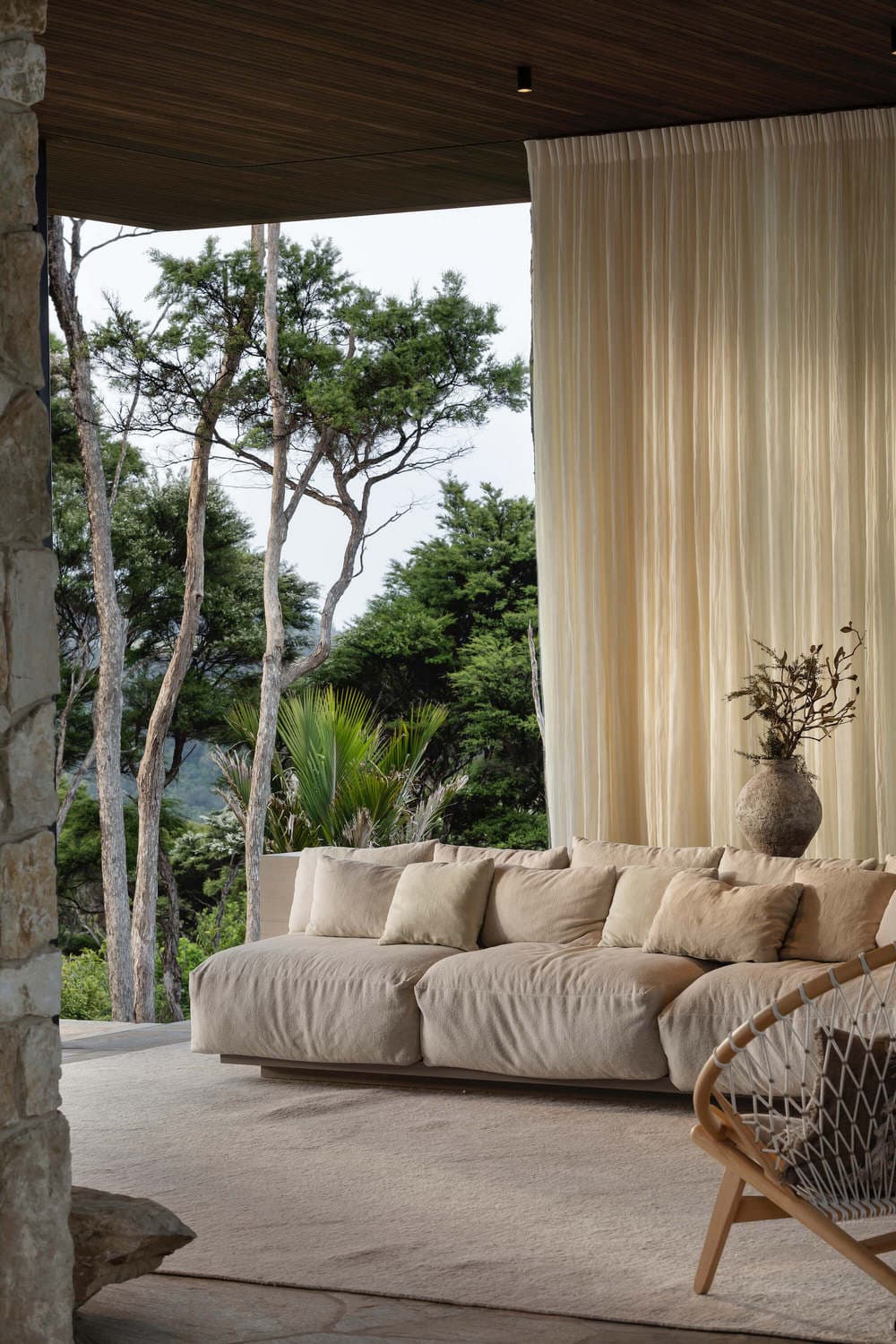 The owners had camped and picnicked on the building platform for all their summers before. They worshipped a close relationship with the lawn, the vines below it, the gulf and its islands. This was the natural resting place for the new home.
It was very exposed up on that ridgeline. A sense of permanence in that shifting landscape was important – balancing a sense of exposure with containment. The home needed to sit low and be discreet within its landscape. It needed to be made from natural materials and these needed to offer a sense of mass and perpetuity, as if the home had always been here.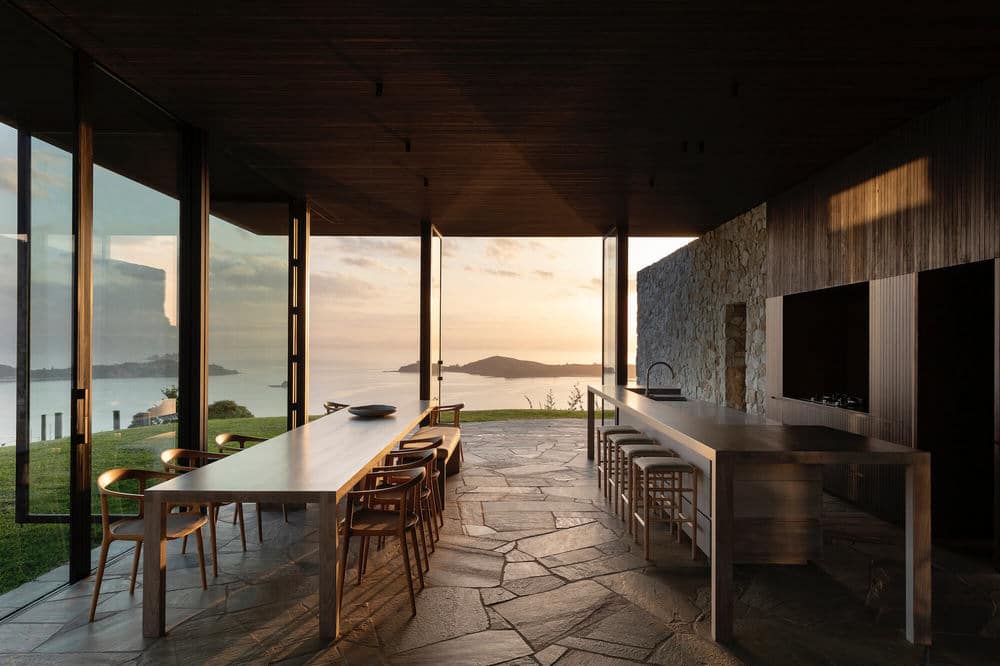 The Waiheke Residence was intended to support a version of life that rejected the digitalised and left the hum of the city behind. It needed to deliver a slower rhythm and tune in with the environment. The careful planning of the spaces, their volumes or lack of, the degree of exposure to light and view, the crunch of footfall on fine pebble or the soft patter on solid stone. It's these simple tools that Cheshire Architects oriented. Bringing into focus that which already existed. The living rooms are exposed to the view, they are tall and full of light. The more private spaces face inward, they are contained by stone rather than glass, their apertures are focused.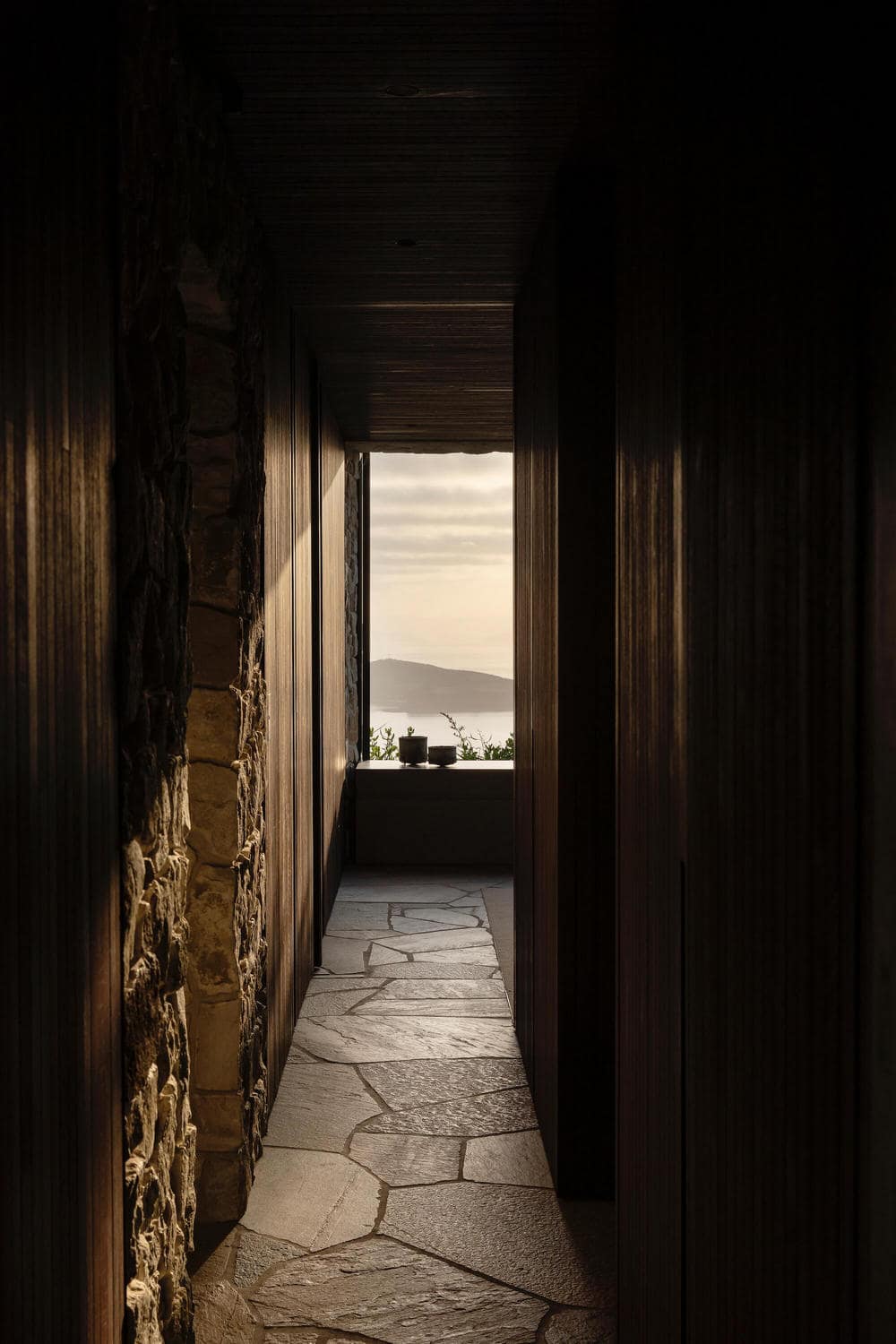 The human sequence of waking, leaving the safety of your bedroom to bathe within the refuge of the stone wall, to venture out into the light of the pavilion is a wonderful experience. The home takes delight in focusing those simple human rituals. It is wonderfully calming.