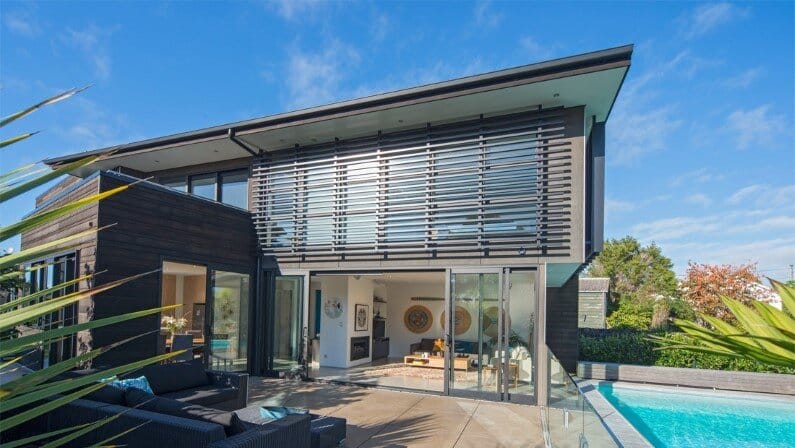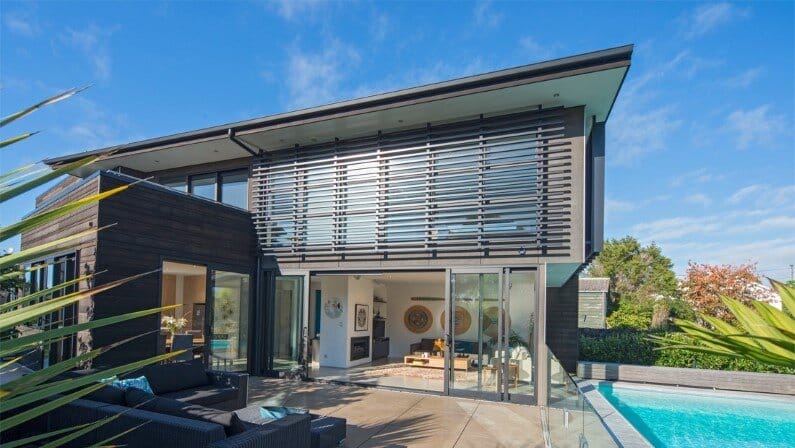 Mt Eden House is a new residential project developed by Black Box Architects in Auckland, New Zealand.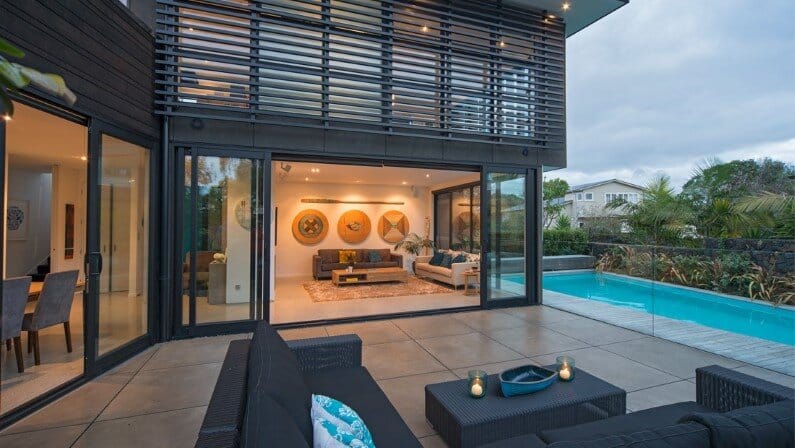 The architect's description
Designed for one of the few remaining, undeveloped sites in the Auckland suburb of Mt Eden, this home was designed to make the most of the north facing aspect of the compact property. A transformation is experienced as one moves through the solid dark cedar barrier wall of the south façade out into the more open, north facing living spaces which in turn blend into the sun filled courtyard with tapered plunge pool beyond.
Photography by Caroline Ducobu